Soap Operas and The Stars?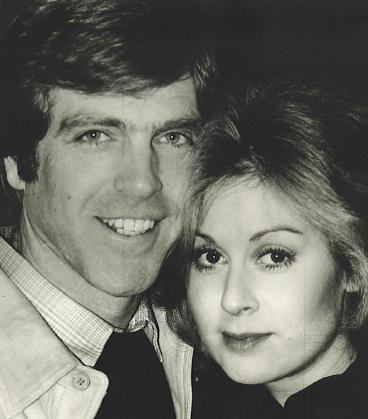 United States
June 9, 2007 10:01pm CST
I have always liked to watch the Soaps. They are addictive and stupid, but I like to watch them. I have been a One Life To Live, General Hospital Fan for many years, even though there's been years in between where I didn't watch because I was working full time. But, as you know, it only takes about 10 minutes of tuning in to catch up!! I am wondering if anyone reading this remembers the two people in the photo I am posting. If you know who they are, tell me their names and what Soap they were on!!!
3 responses

• Orangeville, Ontario
10 Jun 07
I am guessing they are from one of the two soaps you watch, and I have watched neither. They do look familiar though in that they are probably big stars today. The woman, is she Annie Potts? I used to watch Another World. When that show ended I followed one of the characters over to As The World Turns. I also watch B&B.

• United States
10 Jun 07
I can't tell you who it is right now because it will give it away too soon, but I'll post who it is in a day or so. Neither one of them are still on the soap, and SHE is a movie star now, but I don't remember what show she is on.


• United States
24 Jun 07
I haven't watched any soaps for a long time, but used to be a fan of General Hospital when the Aussie guy was on it. I lost out on the soaps when I was working days and never tuned back in. Both the faces look familiar, but I don't know them and I don't think they were on GH. When are you going to tell us?

• United States
25 Jun 07
Hi SusieQ! I did tell who it was a couple of posts ago. I still cannot think for the life of me what the guys real name is, but the actress is Judith Knight. She played Karen on One Life to Live. The Aussie you were talking about has come back to GH, I haven't watched it since I got a job so I don't know if he is still on it or not. He was Robert Scorpio. Luke is still on there too!