street foods

Philippines
11 responses

• Guangzhou, China
4 Jul 07
Sometimes I will eat the street foods. I just can't resist the temptation:) I especially like eating street foods when I have a travel. So I can taste the different local foods.

• Philippines
5 Jul 07
yea its so hard resisting not to eat!

• Philippines
4 Jul 07
I never tried eating street foods. I will never try them for as long as I live. They are most of the time not prepared properly. You can see that on tv all the time. It would be better if you can prepare them yourself in your home. That way you are assured that it is properly prepared and cook. I cannot compromised my health on cheap street foods. We got one chance in this lifetime, there is no rewind. Better be safe than sorry, No offence meant on street vendors.

• Philippines
4 Jul 07
Ic, you have a point there, its choice thanks for responding =D

• Philippines
12 Jun 07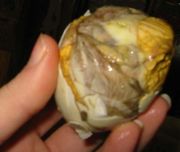 Yes i do, i love eating balot - a fertilized duck egg with a nearly-developed embryo inside that is boiled and eaten in the shell. Balut are most often eaten with a pinch of salt, though some balut-eaters prefer chili and vinegar to complement their egg. It could be hideous looking but it is definitely delicious!I like it better if the chick inside is already bigger than embryo, that way i can sink my teeth in duck meat. I used to often buy fishballs, squidballs, kwek-kwek and dirty icecream from rolling carts. I do not think it is dirty, but yeah it depends on how hygienic the sellers are.

• Philippines
13 Jun 07
Oh i love balot! actually i love all the street foods! Some people joke around saying the dirt makes the food yummy! lolz!

• United States
10 Jun 07
Of course, but usually only when I travel outside of America. Street foods are some of the best foods you can find! They are usually less than half the price of going to the restaurant two doors down from it and when you're backpacking cheap is always good. I've never gotten sick from eating from a street vendor either.

• Philippines
12 Jun 07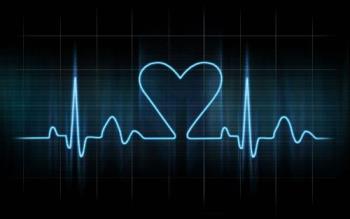 Yes they are some of the best foods which of course is cheaper too!

• Philippines
5 Jul 07
yes. because it's delicious but i choose the less dirtier sites or stores before i eat.

• China
12 Jun 07
yeah,I also still eat that,although most people think that is a bit dirty and unhealthy. I like it and enjoy it. I think food there are very delicious.

• Philippines
12 Jun 07
eating street food is not bad but it depends on how they prepare it... if you know the person whose selling those then you know its clean... But eating street food on just what you saw on the street Those street food where that cleanly prepared, they wont use covering to make sure dust wont fall off the food and they dnt even use new oil for cooking hehehe... you rather spend some money for nice food that spending more on medicines..=} Its you choice....=]


• Philippines
5 Jul 07
Yup your right on that. Thanks for your response!

• Philippines
16 Jul 07
I love foods, anything that is edible is okay for me!;) Streetfood is one of my favorite testing ground, to appreciate the place and what it offers to travellers. I love tasting those who are originally found on that certain place, that I believe can also be fresh and hot straight from the pan. We have lots of strretfood trends here in the Phillipines, from fishballs, quail eggs and many more to spend for our taste buds to devour with!;)

• Philippines
16 Jul 07
I don't think all street foods are dirty. there are those who are concerned of cleanliness and sanitation. people just have to be careful on where to buy. they should check first if the food is protected from dirt and smoke and insects. we just have to be extra careful these days. ^__^

• Philippines
16 Jul 07
I don't think all street foods are dirty. there are those who are concerned of cleanliness and sanitation. people just have to be careful on where to buy. they should check first if the food is protected from dirt and smoke and insects. we just have to be extra careful these days. ^__^