Do you ever feel like you are invisible?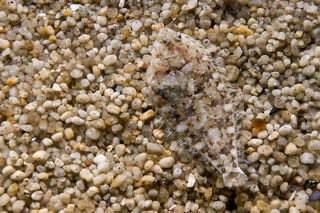 June 10, 2007 12:50pm CST
Are you the life and soul of a party and all heads turn when you enter a room? Or do you sometimes feel invisible like I do? When nobody replies to your introduction in a forum, when your reply to a game gets jumped although it has been there 20 mins before the next reply, when people shut doors in your face, walk right in your path, talk like you are not there. On the other hand I had loads of people wish me a 'happy birthday' the other day and I am going to try the pass on a smile. After this post. It would be great to be invisible sometimes to satisfy curiosity and be nosy.
6 responses

• United States
10 Jun 07
Sorry I missed your birthday. :( I must have missed that post. Happy Belated Birthday! Hope you had a great one! Now as far as feeling invisible, most of the time no, because it's hard to maintain a low profile with a giant flame growing from my head, lol. Today I felt invisible at a stop light tho. It was green at the time and the car in front of me was too busy chatting with some man parked on the side of the road downtown. I don't care that it is a small, friendly town or that it is Sunday. That was friggin' rude. Must have been invisible...had to have been, I can't believe someone would be that rude to hold back traffic on Mainstreet to chat at a green light.

•
10 Jun 07
Oh don't start me on car drivers! They all think I am a wizard at driving as they all push in right in front of me and don't leave me room to stop and they don't even know me or how well/not I can drive. My son has learned and does some of the taxing his sister. She is old enough to learn herself next month. Then when I make enough money on the internet to retire from my job I won't have to drive at all. Didn't he even notice the flame coming from your head or the steam from your ears? No worries about the birthday. Thank you for the wishes now. It is good to make it last longer.

• United States
10 Jun 07
hahaha, sounds like we live in the same world, lol. I live right on a county line, and on the other side of that line is where the bad (discourteous is a better word) drivers come from. I'm not just being loyal to my own here, I've lived in Anderson, and the traffic there is worse than being stuck on Gulf to Bay bridge trying to get to Tampa (thank God I don't have to deal with Clearwater/Tampa traffic jams anymore!). Sooooo, when I see a 48 tag (our tags are numbered by county here), I do what I can to get around them as soon as it's safe to pass. I can't stand for someone to cut me off then drive 10 mph under the speed limit on a state highway. Cars with 48 tags are notorious for that on this side of the county line. In their county, it's "go speedracer go" then slam on the brakes, etc. I don't know if these two counties used to be like the Hatfields and McCoys or what, but if that were the case, it would explain the driving issues, lol.

•
10 Jun 07
Makes me feel better knowing it is not just happening to me. I will try and remember next time I am out and keep my temper.

• Canada
10 Jun 07
Hey Merlin, I do feel invisible at times, I am definitely not the life of any party and never was. I am one that sits in a corner and observes others. When I am with my true friends I sometimes will talk and one of them will bud in and talk about something else. I then notice I will do it to them as well so alls fair in love and war I guess. LOL. Anyway, when I am on here I feel that I am very visible even when I don't wanna be.

•
10 Jun 07
That is very appropriate for Eeyore. They did let him join in the party games though when they used his tail. I am not very good at talking in large groups. The people I work with get used to waiting for the word I want to arrive or translating when the wrong one arrives. LOL

•
10 Jun 07
Oh, another spoilsport. How could you stop their fun like that? I am sure they would have given you a blind-fold then you would have been perfectly alright. They might even have let you eat the apple after they had cut it up for you.


• United States
21 Jun 07
different situations give me different responces.I am invisable to most i think when i am on forums and stuff like that but in person it is kinna hard not to notice me so the invisable thing gets shot out the door. LOL But i would rather be invisable then in the lime light all the time.

•
22 Jun 07
A blue wolf would be kind of noticeable at a party. LOL

• United States
22 Jun 07
Yes. I have felt invisible at times. It has happened at parties when everyone seems to be engaged in a conversation except for me. There are times when I just don't feel like jumping in. I just take a step back. There are also times when I'd like to be involved but I just can't seem to find my place. Another instance of feeling invisible is something that happened to me this afternoon. I was in a bookstore trying to find certain titles for my daughters summer reading list. We had to get in line to get help from customer service. I was next in line waiting for my turn and a woman just walked up right past me within a few inches. My blood started to boil. I relized that she was with a customer service person who was already helping her so, I wasn't quite as angry. But I was still annoyed because she came so close to me (within my imaginary personal space, I guess) with no acknowledgment.

•
22 Jun 07
Yep, that is exactly what I meant. Happens to me all the time. It is amazing how one can feel so isolated in a large group of people. Queues are a bug bear too. Although, it has helped me to feel better that it does not just happen to me so every cloud has a silver lining.

• Philippines
11 Jun 07
Like what I told you in my previous thread, I am a very shy person by nature. I can nod and say a few things but I chose to be an observant rather than the talker. It isn't my style to put myself on the spotlight. Literally, by what you said people shutting their door in your face, you may mean people chose to discard you on the side. It happened to me before and indeed, it hurt me a lot. But life goes on and I wouldn't change a single part of me just for the purpose of being a part of a group. As for mylot's discussions, I am not expecting a lot here. If anyone partake in my threads, then I dutifully comment back. Its not my goal to generate huge responses here.

•
11 Jun 07
Thank you very much for your response. MyLot is a great place for building confidence. I am trying to transfer it with me. It is good to know that I am not the only one that feels this way sometimes.

• Philippines
10 Jun 07
i feel invisible when somebody dont noticed me, especially when i got home too late and no one noticed me.

•
10 Jun 07
Now there is a good, practical use of being invisible. Create a racket coming home late and blame it on the cat.