Do you use MAC pigments?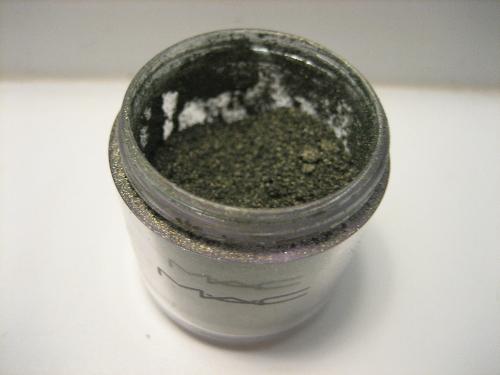 United States
5 responses

• Hong Kong
11 Jun 07
I personally haven't tried MAC pigments yet! I have been looking and investigating a few times but I don't know why I have always hesitant to bring them home. I remember one color I really love is the pink one with golden glitters, it looks really fabulous! Now that you recommend it, I think I would buy one to try next time! I think I would get the pink one, it's just so sparkling and fun to wear some colors that bright!

•
16 Apr 08
I absolutely adore MAC Pigments.. they're my alltime favourite eyeshadows, as they last sooo long, and look so beautiful when they're applied. The only bad thing about pigments is how messy they can be, with them being loose powder, they can be easily spilt, and can sometimes settle on your cheeks as a little as you apply, but thats nothing compared to how amazing they are! The quality and strength of colour is just so intense, due to them being pure pigments, and they have such an amazing array of colours and shades to choose from. I have so many pigments, and trully i love them all.. they all come in useful and look gorgeous for different occassions. I adore Dark Soul (its an amazing irridescent charcoal with gold sparkles), as its the perfect eyeshadow for making any other shades into the smokey look. Teal, Pink Bronze, Chocolate and Vanilla are all my staples too. xxx


• United States
9 Jan 08
I love MAC :) I had the pigment used on me once during a photoshoot and LOVED it, but it looked realllly tricky to use at home =[ is it? All my makeup is MAC and wouldn't consider using anything else =] Let me know if its as tricky to apply as it looks haha

• United States
11 Jun 07
My favorite pigment is Melon. It really goes well with my brown eyes and can be used lightly as a highlight color or layered for a darker color.