Hairstyle For Wedding Day?

Nigeria
2 responses

• Philippines
11 Jun 07
well i will suggest you go to a parlor to ask what suits your face and tell them its your wedding day. they will show you some styles and you can let them make it for you so you can see if you like it. i mean at the parlor you can choose. if that is not good for your budget.... i would like to ask what kind of long dress are you wearing? is it off shoulders or not. if its off shoulders it is more simple to see your hair up to see how beautiful you are on that special day. simplier the better. goodluck and congrats

• United States
11 Jun 07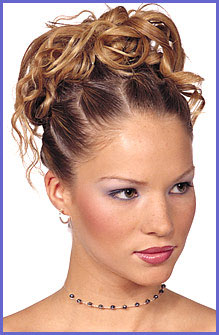 I would have to say that I would like it up with lots of curls. Some sort of an up do with spiral curls. Here is a picture of something I would like for my wedding.