I got my new tattoo! *Pic Included*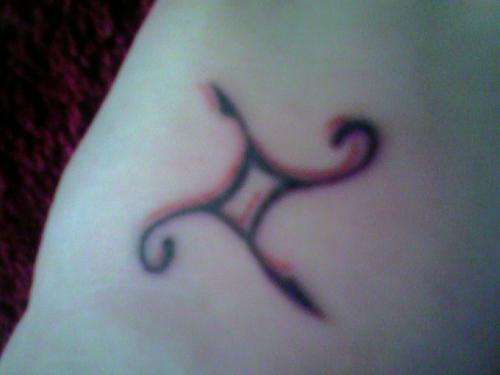 United States
June 11, 2007 1:12pm CST
I posted a discussion awhile ago asking for opinions on my new tattoo design. Well, I got it on Saturday and I like it a lot. It's a fancy version of my zodiac sign (Gemini) and it's on my foot. This is my 3rd tattoo. It's small and simple but it hurt like heck. Luckily, it only took like 5-10 minutes before it was done. What do you think? If you have a tattoo picture that you would like to share then feel free to post it here.
9 responses

• United States
11 Jun 07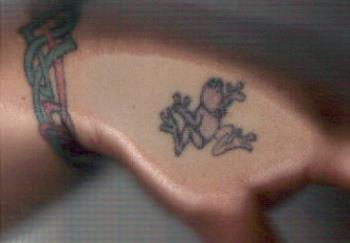 Looks cute. I have played around with the idea of gettin one on my foot. I dont know what i would get though. I have a frog on my hand and a celtic bracelet aound my wrist and roses on my one calf and rose and butterfly on the other.

• United States
11 Jun 07
I always wanted one on my foot but I also did not know what to get and then I found this design and I figured it was small enough to fit on my foot. My other tatts are much larger. I love your tatts! They are very cool. Did the one around your wrist hurt? I want one there too.

• United States
12 Jun 07
I did these ones myself. But the one on my wrist hurt the worse. The whole thing didnt hurt but under neath and on the outter side of my wrist did. but i think that it might have hurt worse if i had gone and had another tattooist do it because i was able to stop and start and ease up on myself when i knew it hurt. LOL But i dont think that it would hurt any more then one on the foot.

• United States
12 Jun 07
Oh wow, you did your own tattoos. They are really nice. I would rather not stop when i'm getting it done so it could be done faster. LOL.

• United States
12 Jun 07
and u said my pics come out blurry when do i get to see it?????

• United States
12 Jun 07
It's not blurry. It's just close up. You can see it whenever you like but you better call and not just pop up on my block like yesterday. LMAO.

• United States
12 Jun 07
lmao i didn't just pop up it was a drop off

• United States
11 Jun 07
Its nice tattoo is it painful to do that tattoo?

• United States
11 Jun 07
Yes, it hurt a lot worse then my other tattoos but it was done in like 5-10 minutes so I was able to cope. Labor is FAAAARRRR worse! LOL.

• Philippines
11 Jun 07
lovely! i have 3 tatts and wanna get some more. maybe my son's name on my wrist :)

• United States
11 Jun 07
I love wrist tattoos! I want one there too but I don't know what I would get. I think I should cool down for awhile. 2 tatts in 2 months is good enough for now. LOL.

• United States
11 Jun 07
Very cool! I kind of suspected that a foot tattoo would hurt pretty badly, so thank you for that confirmation! :) I'm not sure what I will be getting next. I know I'm planning to get work done on my chest piece at Christmas time, but I'm hoping that I will be able to afford another tattoo before then.

• United States
11 Jun 07
Yeah, tattoos could do a number on your pocket. This was a late birthday gift from my parents. Lucky me! It will be awhile before I get another one though.

•
11 Jun 07
Cool! I wish I could get one, but I can't make my mind up on what in the world I want. I am covered in birthmarks and it would be nice to tatoo over some of them, but again I can't decide as to what.

• United States
11 Jun 07
Hello Sunshinecup and thanks for responding to my discussion. I got my first tattoo at 16 and it took over 7 years to find something that I liked enough to get for my next tattoo and then I got 2 in the last 2 months. LOL. I love tattoos and I would probably being getting a 4th one very soon but i'm out of ideas so I will put my tattoo addiction on hold for now.

• United States
19 Jun 07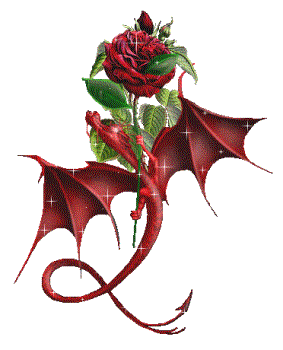 i was always told if i got a tat to get in a fatty area so it would not hurt so much. i dont think i could have one done on my foot. the picture below with my respones is the one i like to get but i dont think i gonna keep it all red and not sure were to get it

• United States
20 Jun 07
I like that tattoo. How about getting it on your back (shoulder area)? I think it will look nice there.


• United States
19 Jun 07
Good luck! I couldn't imagine getting one on my ribcage. I heard they hurt pretty bad.

• United States
12 Jun 07
Melissa it looks really nice..I cannot believe you got in on your foot..but then again if we gave birth girl we can take any type of pain LMAO! Dont forget your gonna take me tothe same place you got your so I can get mine :( Im scared

• United States
12 Jun 07
Thanks! Let me know when you're ready and we could go. It's not that bad. Labor is far worse. LOL.