is there a worse pain than the teeth ones?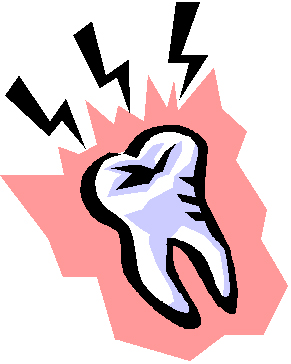 8 responses


•
12 Jun 07
how about fix them? :) you know, dentists in romania are cheaper then in other countries... maybe you should consider a holiday here... plenty of nice things to see and an oportunity to get your teeth treated cheap :)

•
12 Jun 07
well... i've never been outside romania so i know the feeling. in romania it's not the insuarance that kills you... it's all the papers and kindda bad public medical services x(


•
11 Jun 07
i know :(( but although my dentist is also a kindda friend of mine, i'm still scared of him :((

•
12 Jun 07
no :(( but i swear it was not my fault. i wanted, planed to go. but my boss came and had to take care of him all day long x( and now i'm on a study break. but i will :) and the tooth ache went away for now, thanks to mrs pill :)

• Philippines
8 Jul 07
a tooth ache? oh my gosh... if eve r my tooth aches i am pist the whole day. my head aches too, my stomach crumbles, im hungry cant eat. cant even focus watching tv. cant really do anything. i am a singer and it is really very frustrating to sing with a tooth ache... lol

•
8 Jul 07
:)) Looks like no one is a very big fan of teethaches :) A singer?? Singing with a toothache?? :-O What do you sing? All the best http://shtrumph-lianna.blogspot.com/

• Philippines
8 Jul 07
i sing a little of everything from 50s up to the present. and during the days when my teeth is aching it is hard to sing high pitched songs. ouchhhh. lol

• China
8 Jul 07
well,i don't think it necessary to see a dentist.whether you see a dentist or not,it woule cost the same time for ache.so there is no need ,personally i think! lol...... when i got a toothache,i would never to see a dentist,period of time later ,it would be all right naturally.

•
8 Jul 07
Well, I guess it would go away by itself but if don't want the same torture again... a dentist may help you ;) All the best http://shtrumph-lianna.blogspot.com/

• Romania
12 Jun 07
I have little experience with toothache... just a perfectly good and intact jaw tooth pooled out with pure unmerciful force out of his place... and that happen when I was little and may I mention again that it wasn't moving not even an inch and without any painkiller, it was the perfect teeth... other than that I did not had any problem with me teethes... no pain no nothing...:)

•
11 Jun 07
tooth ache is just like listening to a woman nag, it cant be helped other than by a dentist. Im sure its about the worst pain ive ever felt blessed be

•
11 Jun 07
a woman nag? :)) i think my boyfriend would agree... :))


• India
13 Jul 07
Yeah i agree with you, i did get this pain myself when i got my wisdom tooth. But also i would like to add is that backaches are equally bad. My father suffered for a long time with backache. At times it used to be so bad that he could not even get up from his bed. Although now he is better off after he started doing yoga religiously.