Maximising earning on myLot.....


India
5 responses

• Malaysia
12 Jun 07
Hi bkneerajrk. Among the ways to maximize your earnings on myLot is to give good and quality answers to discussions. It is better if you can give response at least 4-5 sentences. Avoid giving a one-liner response. You see, it's better for you to respond less but better quality rather than many responds but just a "Yes, i do" or "No, I don't". By giving quality responds, you can earn around $0.04 for each response. That is just like answering to 4 discussions! This saves you time from searching discussions to respond. Therefore, you can earn more in less time. I also suggest that you promote your referral links to as many people as possible. If you are lucky enough, people that you refer can actually bring much earnings for you. Imagine getting $0.25 for every dollar that they earn. And what if you have 10 referrals? That is already $2.50 and approximately worth of 62 response! So start promoting your referral link now! All the best to you.

• India
12 Jun 07
Thank you for your detailed discription about how to earn the maximum. I think the quality answers to discussions will also increase our rating along with the earnings.

• India
13 Jun 07
Yeah, that's natural to get a higher rating as we go on posting quality discussions and responses.

• India
16 Jun 07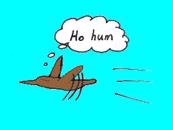 Dear bkneerajrk The best way to maximise earning on mylot ... I guess some ways -- you already knew .. just to add some -- always maintain quality here .. Make your discussion long or of atleast 5 - 6 lines long .. like you can see when u post a discussion there is written on the left side -- Please be as descriptive as possible -- so be descriptive .. Quality matters a lot on mylot .. If your post contains quality then you will get + for that. Always start discussions which is of everybody's interest .. think about this type of discussions. Uploading images is a great way to earn more .. I used to get $0.01 -- per one image -- I upload in discussions.

• India
16 Jun 07
Oops I am sorry I posted two times on your discussion .. please forgive me :p

• India
12 Jun 07
Dear bkneerajrk All things have been suggested by other members .. but I will suggest you to maintain quality level because quality matters here a lot .. whatever you are writing just make sure it does not contain crap and makes sense. I wish you all the best on mylot. Happy mylotting my dear friend:)

• India
13 Jun 07
Yes, maintaining the quality level is of prime importance. Even if we post less our posts must of good quality in nature and must make some sense. Thank you for responding.


• India
12 Jun 07
The payments per discussion or responses vary from member to member. There is no fix amount. Do you think to get the most possible for our posts...