We are all teachers and students.what do you think of?

China
June 12, 2007 3:37am CST
We are all teachers and students,You learn from the people in your life,and then they have opportunity to learn from you as well. We are all'in the same boat' and if we start learning from each other and sharing what we have learned with others,perhaps we can get to where we're going faster. Sometimes we learn from people's mistake,sometimes from they examples,but always we have the opportunity to look around us and see 'little mirrors' of ourselves. So what about your?Can you leaning from others?who is you wants to learn in your life? Please share your thoughts,thank you very much.
3 responses

• Malaysia
13 Jun 07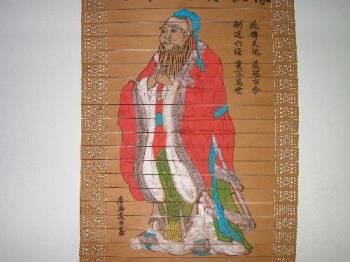 Confucius, the ancient China great teacher, once said that "if there are 3 persons together, surely one of them must be my teacher". This proverb shows that anyone can be our teacher. This might apparently sound funny. But when we think deeply it's perfectly true. We can say that every one has his own individual knowledge and experience. We can learn these from them even though they are not qualified teachers. Another saying of Confucius I appreciate much is "Do not feel ashamed to inquire those beneath you". This proverb advises us to be humble and do not be ashamed to learn from someone who is younger or lower than us. As a rule a humble man will always learn more.:) like you and me lol. In this world knowledge is like a vast and endless ocean. One can't posses all of it. Even a professor may ask a fisherman how to fish properly. So, fengbo, I agree that when come to pursuing of knowledge there shouldn't be any differences either a teacher or a student. They learn mutually from each other.

• China
14 Jun 07
Hi my dear teacher.I don't know where you learn Chinaese confucius,i very shock by your chinese knowledge.Have you ever come to china? You are right,the ancient china teacher,he has about three thousands students,it was so large in the ancient.He is the most famous teacher in history. Recently i learn some knowledge from you,you like my Internet teacher on mylot.i wish you understand,i don't know how to describe my feeling.i am very sorry.

• Malaysia
14 Jun 07
Oh! fengbo, don't ever call me teacher, please. I will rather be your friend than a teacher. You too are my teacher when learning something new from you. Other than learning our national language, "Malay" I do study Chinese. Yeah, I had been to china four times with my hubby. There are still lots of historical tourism sites that my husband yet dreamed to visit especially the ancient city, Xian. But I prefer those natural landscapes and I like to watch the lifestyles of your people there. There are lots of funs and joys when visiting those local fairs that selling all kinds of local products. I liked to see the old man who was selling only a pair of gold fish swimming in a washing basin. Some birds of rare spices in the cages were quite lovely too. I did find many other fruits and stuffs that were rarely seen in my country. Oh! Don't say sorry fengbo. You did describe very well.:P Your final exam is near. Don't hurry to reply. Happy studying!

• Gibraltar
12 Jun 07
I agree with you. We are all teachers and students, but it only depends on which role we take part in. We can be teachers when we teach newcomers in the office or our children at home. We ourselves can be students when we want to learn something new.

•
14 Jun 07
You're right we are all teachers and students. I learn new things every day and even my seven year old grandson can teach me new things. I like to learn about such a lot of things and the older I get the more I realise how much more there is to learn.