I thought my stomache was going to explode

United States
June 12, 2007 9:01am CST
Ok I have had a lot of pain in my life but none like this. Heck child birth however longer was not as painful. This is the second time this has happened to me and I have no clue what it was. It woke me up in the middle of the night. A stabbing pain that made me feel like my stomache was going to explode right through my belly button. It only lasted about 30 minutes and now it is just tender. I hate going to the doctor to find out something stupid and wasting my money. Anyone else ever have that?
7 responses

• United States
12 Jun 07
Yes, and after a few nights of that I went to the ER where I was told I had an infection.

• Kottayam, India
12 Jun 07
Better not to explode, but tell your family doctor and take advise him, I doubt and better checking of ulcer/appendix, as this usually gives exploding pain.Drink cabbage use will help a lot

• Canada
12 Jun 07
I have not felt that way. It might be something simple, but then again it might be something serious. Did you have something different to eat the day before? Did you eat too much? Maybe you should check it out. If it is gas, it could be caused by the food you eat and the doctor or a dietician would tell you what food to avoid.

• United States
12 Jun 07
I have had a pain like this before. I hate to say what it was cause it is embarrasing. It was gas :) I hope that it was something this simple in your case.

• United States
13 Jun 07
Pain is a warning sign that something is wrong. If you are having this severe of pain and it isn't the first time it's happened, you need to get to a Dr. ASAP. See if you can get a referral to a gastroenterologist. Or at the least see an Internal Medicine specialist. My aunt went through several attacks of appendicitis before she ended up having emergency surgery for it. She was lucky it didn't burst first.

• United States
13 Jun 07
Did you take anything that made it go away. It sounds like it could have been bad gas pains. They can make you feel like you are going to explode?

• United States
12 Jun 07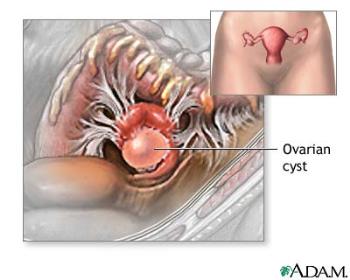 Quit some years ago I had the most excruciating pain in my stomach area. It hurt so bad that I finally made a Dr appointment. But shortly after I made the appointment the pain left. I almost didn't go to the Dr. but I'm Glad I did. I found out I had a ovarian cyst the size of a grapefruit. I would have been in a lot of trouble if I had waited mush longer. So make a DR. appointment. If you had that much pain your body is trying to tell you something, LISTEN to it.