HaVe YoU HaD OnE Of ThEsE DaYs????

United States
June 12, 2007 11:24pm CST
So I was at a friends house the other day and I saw the strangest thing on her..I snapped it..well we are close liek that lol.//u should see some of her pics she has! lol..And then i asked her..What the heck??!! She laughed and said what a crazy day she had and it started befor she woke up lol..I asked if i could make this a thread and she openly willinged..she said her face isnt there so why not..lol..so here ya go..So my question is..Have you had one of these days? or maybe some really funny pics of your idea of a bad day u or someone u know has had? I would love to hear and see them all!! Thanks!
3 responses

•
13 Jun 07
Not really no. What was that strangest thing? Sorry, I didn't quite get it. :P I've bad days for sure but none that have photos taken. although loads for good days which pictures have turned out so funny! ~Joey

• United States
13 Jun 07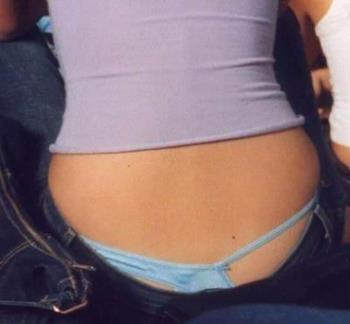 I guess this thread doesnt make any damn sense,,theres noo picture..where did it go? lol lol lol! So here ya's go..sorry about that!

•
13 Jun 07
Lol.. Oh right.. Okay, *slowly turns to *run.. (i mean) walk.. Joking. It's nice to see more discussions from you CK.. Where have you been or is this me again? :S ~Joey

• United States
13 Jun 07
lol lol! Aww ya missed me huh? I have been just answering questions latley..and well i have had writers block for sometime now lol..maybe nothing was going on,,i dunno..but lately my life has been so dramtic and crazy..thanks for missin me:)


• Singapore
14 Jun 07
understood what you were talking about after seeing the picture. hahaha, it's quite funny and your friend was a good sport to let you post that photo up! Guess she was in a hurry in the morning! I've not had such a harried day... i guess if it were me, I'd be wearing everything straight, but just be horribly late.

• United States
17 Jun 07
Yes..shes quite the fun person..and whos REALLY gonna know her bum's attached to? lol..i understand shes was in a hurry and all..but come on!! lol lol..that was just too darn funny.hehe..thanks and have a great day!

• United States
13 Jun 07
I have had some strange days myself where i want to just go back to bed and stay there forever.LOL

• United States
17 Jun 07
ya know..before I had my son..I did! So what kind of strange days do u have?.. lol lol !!wel not forver..but the rest of the day lol..have a good one!