Was I wrong and a traitor?

Philippines
June 14, 2007 7:19am CST
I once had a friend whom I looked up to and admired so much. He was a politician and a very popular one at that. Then I found out that he was involved into drugs, big time. A person approached me to help him campaign and run against my friend in a government office. This person is a popular anti-drug activist. He promised me that he would do all he could to help us solve the drug problems in our area. So I helped the person and campaigned for him. My friend felt so betrayed that he never spoke to me again except that one time after election. My candidate lost but he still continued his quest to help solve the drug addiction problem in our area until one day he was gunned down and killed right in front of my aunt's house. I cried for him and I blamed my friend because I felt somehow that he knows who could have killed my new friend. When I helped my new friend, a lot of people in my area didn't liked me and called me a traitor to my friend because they didn't know of his activities. After 2 years, I heard news from my parents that my friend was into so much debt and has cancer and he was protecting a drug lord for him so that he could get the money that he needs. I pity him and in the end he also died and I never talked to him ever again and cleared with him my reasons. Was I wrong? Do you think I was a BIG TRAITOR? I was a youth leader and was against drugs. I know he would never admit to me what he is doing ever. My brother and several cousins was into drugs and I want to help them by eliminating the source. As of now I could see my brother's improvement that he no longer do drugs.
9 responses

• United States
15 Jul 07
I don't think that you were a traitor. You followed your heart. You didn't turn him in for what he's doing to HIMSELF, but you did what you wanted to do. It wasn't all that nice to ditch him and help another campaign and I can see why he was mad. He thought that, as friends, you would be voting for him instead of making a brand new friend who you hardly new.

• Philippines
19 Jul 07
The picture that you are painting is so grim for me that I am just thankful that a number of them are already behind bars. Many may still me out there doing their havoc and one day, they will be caught and serve their time. I just wish that they could be made to pay for the lives that they have destroyed - literally and while still here on earth.

• Philippines
15 Jun 07
That must have been hard for you. You were torn between being a friend, and doing what is best for the community. I see nothing wrong with what you've done. I admire your courage to go against him and pursue what is right. You are not a traitor at all. You stood for what you believed in and the community should be proud of you for what you did. Don't mind about what others think. You did what you had to do. You know yourself best and you are only accountable to God for your actions and decisions.

• Philippines
15 Jun 07
I did not actually feel torn at that time because I was sooo angry and disillusioned. I am glad that a lot of you here consider that I did the right thing. I actually felt a traitor but I thought at that time the there are causes and reasons that are bigger than us. Thanks for your vouch of confidence and for responding!


• Philippines
15 Jun 07
I really admire you because you're so brave. You're a lving hero!!!!!!!!!! Stop thinking to your self that you're a traitor because You're in the rigth track. If he's really your friend, he can understand you. He knows that what he did is not right and against the law. He's a politician, right? So he knows all about the law. Don't care what other people say to you, they don't know what's the real story.

• United Arab Emirates
14 Jun 07
You are a good person. You have done a good work and nobody can call u a traitor. Don't be afraid of others. You are brave and keep helping others irrespective of who likes it or not. Good luck and God bless you.

• Canada
14 Jun 07
NO my friend what you are is a Hero! Don't forget that! Hero's are not always seen and recognized but a Hero is truly what you are!

• Philippines
15 Jun 07
NO. I wasn't really a hero. The hero was my new friend who got killed fighting for what he believes. He left 2 small children fatherless. One thing that I was happy about though was that his children got some scholarship because of his good deeds and service to the community. Bless his soul. Thank you for your very generous praise and thanks for responding!

• Philippines
14 Jun 07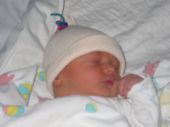 you weren't at all. you are a good friend and a good person at that since you didn't go on his side. a traitor is someone who betrays the truth. you have not done anything wrong. hope you have cleared your conscience about that. cheer up! :)

• Philippines
15 Jun 07
I felt like a traitor because I felt that I should have done more to help him do away such activity instead of going against him. I should have given it a try and I should have never given up on serving my community. I stopped supporting, leading and participating in any activities in our community then because he was the one 'guiding' as young people. Thanks very much for your kind words. God bless!