I Love Going To See The Ocean, How About You?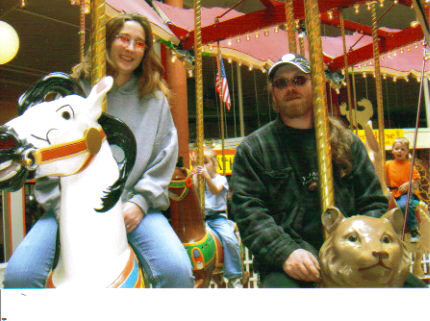 United States
June 14, 2007 6:45pm CST
My hubby and I went to hang out with a friend on Saturday before he left to move to Oklahoma. We stayed overnight at his house. When we got up we dicide to head to the coast since it was only a half an hour away. I love going and spending the day at the coast, my hubby didn't use too, except to feed the seals, but it's growing on him. It doesn't matter if it's cold and rainy or warm and sunny I always at least have to get my feet wet. And I always have to ride the carousel doesn't matter if I have kids with me or not. As you can tell my hubby is never as thrilled as I am to ride it (but he always does and I haven't had to twist his arm yet lol.) I got to take hubby to a few places that I hadn't before. Like the Southjetty, which is going through an overhaul, to a few bunkers that are at Fort Stevens and a shipwreck, that time has pretty much worn away. I took him to the cemetary I lived in when I was a kid. And then I took him the scenic way home (it adds about 2 hours to the 45 minutes it usually takes to get home.) The scenic way is through the coastal mountains and there are a few wildlife refuges along the way where you can see deer and elk when they want to be seen, and he got to see a herd of elk.
2 responses


• United Kingdom
15 Jun 07
Yes I do like going to the Seaside to but do you know I would only want to go in the Evening when it is quiet and just walk the Beach alone and think lol Yes I know that sounds strange but it is so peaceful to just walk and hear the Water I have not done that in years and to be honest now it is to dangerous to do that