How to get rid of stains on clothes?

Philippines
June 14, 2007 7:32pm CST
Do you have any tips or remedies on how to get rid of stains on clothes. For plain white clothes i just soaked it with powdered detergent and leave for an hour then wash and if the stain still not remove i use a chemical to remove it. What about for the colored shirt? DO you have any tip on how to remove these stains?
5 responses

• Philippines
24 Jun 07
For the stains in the colored clothes you can just buy it over the counter on the supermarkets. If the stain is still there maybe you can dye the shitrs with the same dye color...(,")

• India
15 Jun 07
Some tips: 1. Grease removal: Remove grease by covering the stain with brown paper, iron it and then use petrol to remove the stain. 2. Lipstick: Rub with vaseline adn wash with hot soapy water 3. Rust: Put lemon juice and salt, dry in teh sun, rinse. 4. Coffee and tea: Soak in soda water 5. Chewing gum: Put some ice on it for a few minutes. It will become brittle and then it will be easy to remove. Hope these tips will help you


• India
12 Jul 07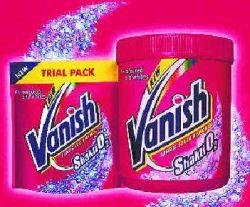 hi, i have found a wonderful product from proctor and gamble. it is available under brand name "Vanish Shakti O2" here in India. It really gets rid off all kinds of stains. You too can try it out, though I am not sure of the brand under which it is available in your country.

• United States
29 Nov 07
What about sweatstains on white undershirts??? My husband wears an undershirt under everything, which keeps his clothes nice and clean, but all his undershirts are yellowed and dingy looking, even after I wash them in hot water with bleach. I have to buy him new undershirts at least twice a year because I can't stand to see him wearing dirty-looking, stained undershirts under his nice clothing!