Are Service Animals Abused?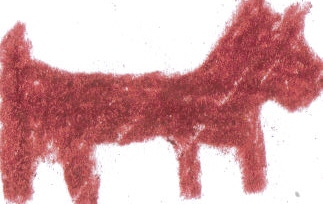 Turkmenistan
June 14, 2007 8:59pm CST
I live in an apartment where dogs are not allowed. But, a friend of mine has a service dog and I feel for him sometimes. I know that when they are trained, they become well disciplined, I just feel like sometimes they may want to run and have fun and are not able to. This is a little dog, I am not sure of his breed, but his owner is constantly pulling him along whereever she goes and doesn't seem to do much for his needs. He acts like he wants to get loose and explore his environment, but that is not allowed. I hope that after a certain point, they let them retire and enjoy simply being a dog. I know lots of dogs have to earn their keep, but most of them are not stuck up under someone 24/7. What are your feelings about this.
3 responses

• United States
15 Jun 07
I actually think that service animals have a better life than most pet dogs. Dogs were bred to do a job and tend to be happiest when they have something to do. Whether that be pulling sleds, hunting, herding or leading around a blind person. They enjoy having a task that offers mental and physical stimulation. For the most part, dogs that have an everyday job will not exhibit the same types of behavioral issues as a pet holed up in someone's backyard simply because their minds are bodies are constantly occupied.

• United States
15 Jun 07
Chances are when the dog does retire he will not know how to act and will want to be pulled around. I do not understand the pulling around, do you mean pulling him on his leash? If he is a good dog he should be walking right along with your friend.

• Turkmenistan
15 Jun 07
Yes, he is on a leash, but sometimes he is distracted and hesitates and she encourages him to come on. It just seems that there are many times when he wants to do his own thing and is not able to. You are right about him not knowing what to do after he retires. I forgot about the old conditioning thing. And I don't know if it's really true, but they do say that "You can't teach and old dog new tricks." I don't know, maybe I am just being a little too sensitive about the whole thing.

• United States
15 Jun 07
If the owner is literally pulling the dog along, that doesn't really sound like an appropriately trained service dog, but it is hard to know from such a short snapshot of it's life. Pico is my service dog partner and she gets play time, just like I do. We also go on a yearly 3 day vacation to Dog Scout mini-camp where she just gets to be a dog. (And after 3 days, she's exausted.) We go to the dog park and run around in our back yard. We learn fun tricks and games. We go on walks where she gets to just sniff and be a regular dog. Listening to the Mormon Tabernacle Choir helps her relax, so we do that - even though it's not always MY first choice in music. She also LOVES to work. In fact, I've really had to train her to play and relax (this is not uncommon for working breeds.) I hope and expect that she will retire, but she is so work oriented that I'm not sure I'll ever be able to convince her to really retire. (It's not retirement if you sit around wishing you could work all the time!) But, like I said, we practice relaxing now so she'll be ready. Julie - http://dogbodylanguage.blogspot.com and Pico - http://misspico.wordpress.com