Hayden P.

United States
June 14, 2007 10:59pm CST
Hayden Panettiere is such a pretty girl and talented too. What do you all think? Also, who has seen Bring it On: All or Nothing? Case of the sequel being better than the original?
2 responses

• United States
15 Jun 07
She's very cute, I can't believe she's dating that guy from Laguna Beach though, she can probably do SO much better! She's very young I believe.. about 17, but handles herself very well. I remember her getting Punk'd, it was so funny! But she kept her cool and was very grown up. I only hope she doesn't end up like the Britneys and Parises and Lindays of Hollywood though.. she's way too talented.

• United States
19 Jun 07
She's dating someone from Laguna Beach?

• United States
20 Jun 07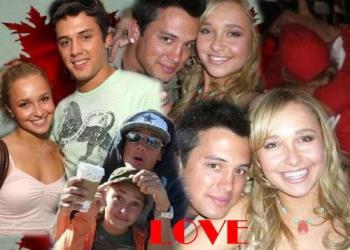 Yeap, that Steven guy. I attached a picture. She's so beautiful and talented, I think she can do better but hey, who am I to say! Heheh.