Have you ever been involved in a car accident?

Philippines
June 15, 2007 2:08am CST
Is it a minor or major accident? How were you able to cope up? I was involved in an accident a few months ago, although it's just a minor accident it still does affect someone. I have to pay for the repair of the car because the other party does not want to although he is the one who side-swiped me. It's a good thing no one was hurt.
7 responses

• Malaysia
16 Jun 07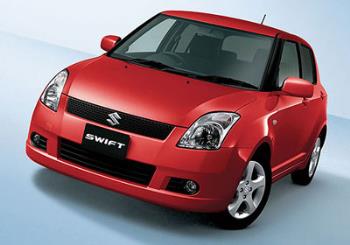 yup i've been in 3 accidents before T_T..the first time was after a few months i got my license, i think at that time i didn't know how to estimate a space properly and accidentally rammed into someone's car while turning. i was so upset! the 2nd time, someone banged into my car from behind when my car wasn't even moving because we were stuck in the traffic jam! i was so angry, plus the guy didn't want to pay for it. the 3rd time was the most serious one because i accidentally pressed the accelerator instead of the brakes and hit two cars:( i was so scared and cried lots, thank goodness my bf was there for me and my parents had to pay for the damage. i felt so bad! that's about it..after that i tried to be more careful while driving .



• United States
15 Jun 07
no i havent but one of my sisters friends got into one, she has big scars its really sad. :(

• United States
16 Jul 07
I was in a car accident. The light was yellow i went anyway and a car slammed into me. I wasnt hurt but they said it was my fault..How I ask. The car that hit me ran a red light if mine was yellow right? oh well then the next month there was a high speed chance this guy was running from the police and made a five car pile up. My husband was in one of the cars hit.. the guy that ran from the police dwasnt even driving his own car and the owner didnt have insurance. We ltwo cars within one month. It sucked. It pays to have full coverage. But my husband wouldnt listen........

• India
16 Jun 07
yeah, it was around a year back. it was a minor accident and i didnt get hurt. my car just brushed on the side of the tree while i was trying to save a two wheeler rider.

• Saint Vincent And The Grenadines
16 Jun 07
so far i've been involved in a couple of "touches" with no importance and another more important accident: i was stopped by a traffic light at 2 am when an underaged guy who was drunk and obviously had no license crashed against the back of my car. The cops were chasing him because he had skipped a police check point. He's been put to trial for it obviously. Nothing too important happened to the car, but the person who was with me in the car suffered a whiplash on the neck and is still recovering. I didn't suffer any harm.