What Superstition do you believe or follow?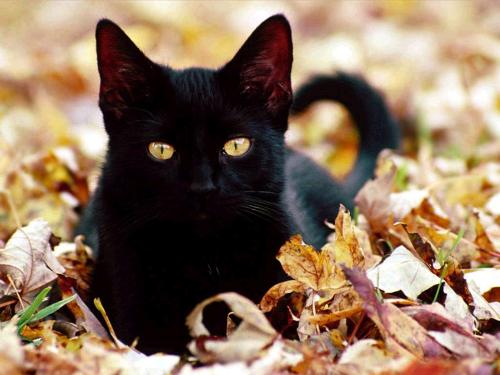 Philippines
8 responses

• India
15 Jun 07
My country is famous for its supertitiousness. When cat comes accross the way, people stop their journeys, whatever important it is. While conducting the last rites for the deceased soul, they offer a food to crows and when the crow eat that food, they believe that the deceased soul has come in the form of a crow and ate the food that was offered. Like this there are thousands of blind beliefs, But I dont believe in them. The only superstition that I follow is while drinking alchohol i sprinkle three drops on earth or wood. It has become a habitual for me rather than superstition.

•
15 Jun 07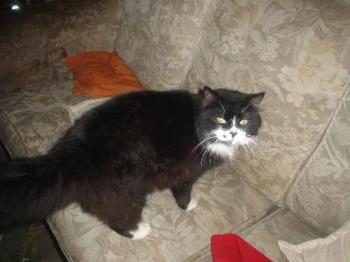 i also believwe that a black cat passes your path it is good luck, its why i keep one lol

• Philippines
15 Jun 07
Wow did you know that a Native American Beliefe is also associated with crows being the guides of souls to the otherside. And only now I have noticed that India might be the source of the beliefe that black cats bring bad luck or did you adopt it from the english?

• India
15 Jun 07
I cant believe that native americans beleive in such superstitions.


•
15 Jun 07
i am tryskydecca phobic and will avoid that accursed number where ever possible blessed be

• India
15 Jun 07
well i m actually a very supersitious person. i do wait for another person to pass wen a black cat passes by me, i do get scared wen i see an owl whch is supposed to bring bad omen, i do somtinmes believe in ghosts.

• United States
15 Jun 07
I knock on wood too, over most things if it sounds like I'm jinxing it. I also won't walk under ladders, which is unfortunate, since they're all around the house at the moment. I also say 'bless you' everytime someone sneezes, but that's out of old habit/polietness, not because I think the devil's going to sneak in whomever sneezed lol.

• India
15 Jun 07
hey i still the belive the cat belif i dont like seem to be overcoomin it at all

• Philippines
15 Jun 07
Ah okay thats fine its a deeply seeded beliefe in some european and asian countries but did you know that some areas in the world the black cat is seen as a money cat they say keeping one brings lots of money to the house hold, I believe that because when I got a black kitty our business began to boom that's why we call her lucky "Ironic isnt it?"

•
15 Jun 07
I have one..which i have not still overcomed. I tried to not to belive it but it's so impossible doing it. When i'm walking on the road and a cat crosses my path then i just rolled down stone so that i wouldn't have a bad luck. This is..all the superstition that i believe.

• United States
17 Jun 07
I won't pick up a penny if it's face down, I won't walk under ladders,don't break mirrors ,nor do I let black cats cross my path.I'm pretty much a doofus,lol.

• Philippines
16 Jun 07
I don't believe in any superstition. I think it's b.s. I know a lot of people who does the knocking on the wood thing. I use to do it too when I was kid. Not anymore. I think some just got so use to it, but not necessarily believes in them. I don't follow any superstition even my grandma advices me too. The good thing is I could freely do whatever I want without worrying of something bad might happen.

• Philippines
17 Jun 07
Thanks for your opinion Shorva yet I dont agree with it, I believe that superstitions sometimes have a real basis in life, some superstitions of old have a hidden message or a warning for us in the mortal world and atleast having atleast one will give more spice to your personality :) everyone needs to be weird sometimes hahah any ways I cant re call it now but some superstitions are actually old wisdom in a form of a warning to us by the elderly who can explain things in the natural world but they devised some things to avoid such disasters or dangers, the dangers are real its just their interpretation of them and often the acts to which to avoid them that seems to be nonsense but if you analyze it closely it might actually mean something.