Fishing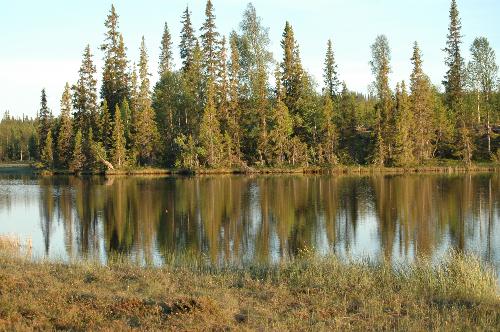 Sweden
6 responses

• Canada
16 Jun 07
I was out today fishing for brook trout. Unfortunately for me they are feeding like mad on insects and I was using live bait. Ah well, Ill try again tomorrow but I'll be taking wet flies and my fly fishing rig to see if I can have some better luck.

• United States
25 Aug 07
I used to go fishing with my dad when I was little, and I really enjoyed it. But now I do not fish because I do not want to hurt them, so I feed them bread instead. :-) I hope you enjoyed your trip.

• Germany
16 Jun 07
Hi matte5! Welcome to mylot. Fishing for trout is a hard job, not easy at all. Here trouts mostly live in creeks and they are very fast and playfull. The fishers stand with a rod and long boots way in the water. Trouts are not easy to catch.

• Philippines
31 Aug 07
Hello matte5!(",) I haven't tried going fishing yet. I guess, it would be fun to try new things such as fishing. That would be exciting because it's a new experience being in a fishing adventure. The problem is we don't have a lake to fish on. Well, I do hope someday, I can go on fishing with my family and friends. That would be really fun! Great day!(",)

• United States
4 Sep 07
Hey matte! I love to go fishing. I havent been fishing in a couple of years. I love to go out in the ocean and catch big blue fish! One time I was on a party boat and I won the money for the bigest caught fish that day. Not bad for a woman!LOL

• Netherlands
6 Sep 07
Hi Matte, I really like the shot and this lake is beautiful :) When i was little my dqad used to take me with him while he was going to fish, and we stayed for days in the woods. It was a very nice time for me and nature has never stopped to amaze me with all the wonderful plants, trees, rivers, creeks and lakes :)