Have you ever been to a music festival?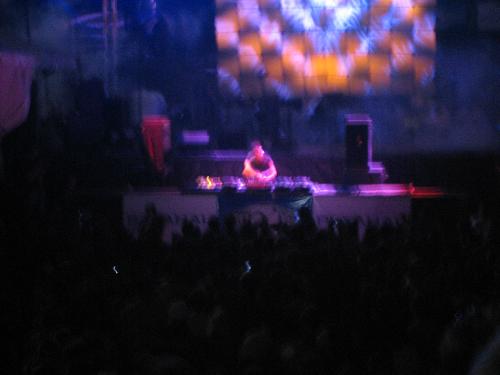 United States
June 18, 2007 1:41pm CST
What kind of music was it? Where was it held? How many days was it? Every year I go the Detroit Electronic Music Festival held on the Detroit riverfront. Its a three day festival that features techno, electronic, house, hip hop and other forms of electronica.
6 responses

•
18 Jun 07
No I haven't. Although I have always wanted to go to the rock festivals such "download" or "leeds" & "reading", "T-In the Park" etc I would love to go to the warp tour. ~Joey

• New Zealand
19 Jun 07
Hey. Yes I have been to a music festival. Over here in New Zealand every year during the warm summer months, we have "The Big Day Out Fest" "Sounds Splash Reggae Fest" we have a few BIG festivals and we as a family always go to a couple of them. We take our children and our tent and enjoy 3 days of everything, from cultral and mainstream markets of different arts, crafts, foods and drinks to music and dance, we have lots of overseas acts, over all, We love festivals and for the child friendly atmosphere...

• United States
18 Jun 07
Back when they first started, I used to go to PointFest in St. Louis. It was the local alternative station's festival, and it almost always featured They Might Be Giants. They've really gotten away from that in recent years, but for the first 3 years or so, it was a great day-long festival. I saw a lot of great bands, and a lot of up-and-coming bands as well. Last summer, I went to my first Ozzfest in St. Louis. It was ungodly hot, but it was worth it to see some of the bands. I even discovered that I like Disturbed a lot more than I expected. We were going to go to Ozzfest again this year, especially since it's free, but it's either on a Thursday or about 100 miles from here on a Saturday. Either way, not something I can do.

• United States
18 Jun 07
For the last few years, I try to make the trip down to Southern California for two shows. The first is Coachella, which happens around the middle of spring (April) and that one is usually good. It's out in the desert though and depending on the year it could already be pretty hot out there. It's usually a weekend (Fri. through Sun.) It's usually an eclectic mix of rock, hip-hop, pop, and others. Then in August/September, San Diego has Street Scene, which I have been attending every year since 2001. I don't like where it's gone now because it used to be downtown and this year they're having it in Del Mar (a good 15 minutes from the good spots in San Diego) and it's out there. But depending on the acts I still might go. It's usually on Friday and Saturday and has a good mix of hip-hop, rock, local acts, etc. Then there's Rock the Bells, which will be close, here in San Francisco. That one is an awesome event. It's a pretty heavy hip-hop tour that comes through every year around August.

• United States
18 Jun 07
When I was a kid, we lived in Detroit. Detroit had these festivals downtown at Hart Plaza. They had all kinds of food, drink, and music. It was cool I remember going to these back in the 70's. Peace, Totty

•
18 Jun 07
I Tend to always go to one festival , its called Download Festival in Donnington, England its a massive Rock/Metal festival and last time i went over 100 thousand people went you might of heard of it being called Monsters of Rock , Metallica have played there and many other great bands its usually 3 days i stay for the whole time and get really drunk