I'm in Luv

October 24, 2006 6:29am CST
I'm in luv wid this guy n he luvs me too but my mates say dat he is playin wid me. Can any1 tell me wat shud i do?
8 responses


•
2 Nov 06
thnx for the words n its tru luv is blind cause wen we fell in luv we neva had seen each oda so i wud agree to wat u said


•
30 Oct 06
I do understand him, ive known him for 8 months or mayb more n he liked me from da beginning but told me a month ago dat he luved me.

• Pakistan
28 Oct 06
which guy! u shud post his image :)

•
30 Oct 06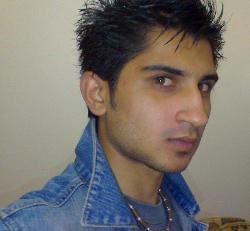 yep ok i will post his image. He's a guy from UK lives round ma end. He aint playing wid me cause he's proposed to me but ma friends fink he's still playing wid me, how stupid can u get?

• India
4 Nov 06
c, if ur frnds feel he is playing, they must be rite. as far as i can tell, love is blind. listen to ur heart to a certain extent. aftr tht, jst thnk pratically. especially bfr u commit....

• India
4 Nov 06
hey u r in toch with him so no one else knows him better than you do ............its upto u to decide

• United States
3 Nov 06
No one can tell you how to deal with this situation because we are not in your shoes. I think that people get caught up in an infatuation and consider it to be love, then they jump into marriage because they think it is the next normal thing to do. The first thought that came to my mind when I read your post was, how old are you? Are you in your early twenties or younger or in your thirties or older? I think this is crucial information to better understand you and where you stand with this tricky thing we call "love". Can you tell your age?

• United States
3 Nov 06
look deep in his heart,trust your feelings you have to forget about your mates and focus on you and him,you can't listen to everyone follow your own heart-and hey if he playing with you, you get over it and use the experiece and wisdom you will have then to go on to the next relationship i wish you well.