How Do You Connect?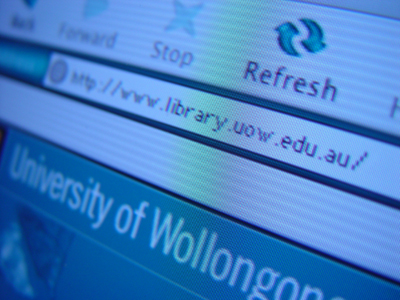 United States
June 18, 2007 10:09pm CST
How do you connect to the internet? Wireless, dial up, cable, DSL? With so many choices out there, a lot of people are shopping around for the best deal and fastest speed. I use wireless and while there are times when my signal goes out, it is cheaper than cable and lightening fast compared to dial up access.
8 responses

•
19 Jun 07
Broadband (DSL) - High Speed... (very High) At the moment I'm using a bluetooth adapter to use the internet on my wife's laptop. Our connection also feeds from my desktop pc to my brothers, to my wife laptop and then to mine. (which I don't currently use for the internet) That's for gaming ;) ~Joey

•
19 Jun 07
It's a pain in the a$$ at times but generally it's fine. Just bugs the darn hell out of me when someone makes it screwy. (as I'm the one who has to fix it) lol ~Joey Btw your welcome :)

•
20 Jun 07
Hi ya, I've got cable with wireless access, sometimes if I take the laptop in the bedroom I'll use wireless in there but usually i'm hooked up to the cable as it's faster and more reliable - nothing worse than typing out a whole lot of stuff then your connection drops!

• Malaysia
20 Jun 07
i have a broadband connection, and i connect using wireless. :)

• Australia
19 Jun 07
I have DSL broadband, which by Thai standards is reliable and reasonablt fast, ans costs only about US$12 per month.

• United States
19 Jun 07
For several years we had dial up then this year we finally got DSL. Going from dial up to DSL, all I can say is...WOW. Lol. Plus now we can both be online at the same time.

• India
19 Jun 07
I have a dial up modem which catches the internet at 56 Kilo bytes per second.It just costs me nearly 15$ to 25$ a month.I believe that most of the young generation does not like to waste their time so that they buy DSL Broadband connection which works very fast but costs a bit more than dial-up connection and also have limited downloading capacity is given to them.If that limited downloading transfer exceeds then they are cost a few bucks for every MB they download after that.So,It costs a bit high.I also have GPRS enabled mobile phone which gives 115 Kilo bytes per second which I use when my Dial-up connection is out of order.

• United States
19 Jun 07
I love my wireless because I have a laptop and it is so easy to be in the living room or on my bed and not have to worry about a bunch of wires. Plus this way my husband can sleep and I can still be next to him since I am a night owl and he isn't so it works well.

• Colombia
20 Jun 07
I connect to the Internet using a cable modem, I had have to connect to the internet, using a modem, I think it is very bored because you need to wait a long time to get online, my connection speed is not so high and I am thinking in buy more speed, or another possibility would be get online using a free host spot, but I will need to buy a laptop for use it, I would like a lot use a wireless connection because I would use internet in anyplace in my house and in another place, it is so cool, a friend have a laptop and he can connect to internet in the university and a lot of places for free, so I think it would be good idea and save a few money from the connection to Internet.