Is your paypal account is verified? and.....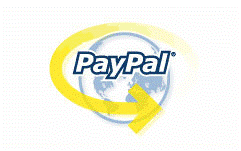 India
7 responses

• India
23 Jun 07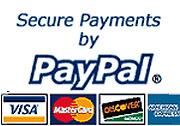 Dear globaldikshant I request you to check the discussion started by me here -- http://www.mylot.com/w/discussions/993013.aspx Here I have explained the paypal payment procedure for my indians friend .. Make sure you will go through the whole discussion and if you still have doubts/ questions you can contact me and I will be happy to assist you:)

• India
23 Jun 07
dear touchnshine how do you add pictures to your responses.I find that provision only for starting a discussion

• India
24 Jun 07
Dear cosmopolitan For adding pictures to your responses you need to reach 500 posts :) .. After that you will find -- add an image feature + you will also get copy paste feature as a bonus for reaching 500 posts :)


• India
25 Jun 07
I dont have a credit card but have a ATM card with logo of Visa Electron. Can i verified my account now with that.

• United States
19 Jun 07
You cant withdraw any money from paypal unless it is verified. To verify your account all you have to do is attach a bank account ot creditcard and paypal will make 2 deposits that are under a dollar. You have to take the transaction numbers from those 2 deposits and put them in your paypal account and that will verify your account. Once your account is verified you can deposit money into your paypal and you can withdraw all you want from your paypal. You can even buy thins online with your paypal account. Eventually you will be able to get a paypal debit card which is great for shopping any where.

•
23 Jun 07
i think verrifying your acount is a good idea because it takes the limits off. Ill have to do it one day myself

• United States
23 Jun 07
Mine is verified. I would suggest going through the verification process. It's really not too hard at all. I went through this sometime back and it actually worked out pretty well.

• India
19 Jun 07
No not yet, I will do in some time. I think you should read the Terms and conditions of paypal for it.

• United States
23 Jun 07
From what I understand, you have to be verified to get your money from Paypal. I think the limit is different for every account, you'll have to check on their site for more information about this.