Holliday to Bulgaria!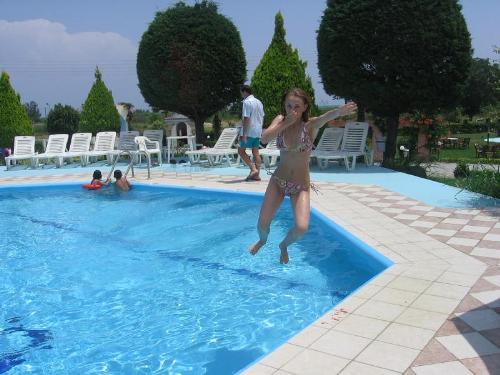 Romania
June 20, 2007 11:10am CST
Have anybody of you been to bulgaria for holliday? I intend to go there for the first time so I am not so familiar with the country, maybe bulgarian Mylotters will illuminated me or someone else who went there! Please feel free to give me some information, opinion about your holliday there. thanks
3 responses

• Bulgaria
14 Aug 07
Well, everybody says that we have such a nice country - mountains, valleys and sea at one place. Little country. Cheap, but I propose you to go to Sofia, Bansko, Borovec etc. not at the Black sea, because there is prebuilded

• Romania
14 Aug 07
thanks for your advice but I got tickets top golden sands, so I need some time for relaxation.

• Bulgaria
13 Aug 07
Hi there - I am Bulgarian myself and as a Bulgarian I can only give you my (little prejudiced) opinion. I think that if it's for a summer holiday - the best place to stay is Nessebar - in the beginning of Septemeber. First - it is still warm, there aren't many tourists,(it's not crowdy, but there are people though, :) the beaches are clean and pleasant; the old town of Nessebar is right next to you - you can go and wander along its streets, take photoes (which you can't in the real summer - july, august, because of the number of tourists). The sunny beach is very close - you can even walk to there - and there is plenty of night life there as well... Of course - sozopol, ahtopol, kavarna, varna, Golden Sands are a good opportunity too. It is up to you to choose - for more information, visit that site I wrote about - www.the-bulgarian-insider.com. And for winter experience - the best place is Bansko or at least Pamporovo - these are the best Bulgarian winter ski resorts. good luck to all of you!

• Romania
14 Aug 07
Thanks a lot for the advice, I already have tickets to Golden Sands. I thought about Nessebar but I did not found ticket at that time.I choose Hotel Royal from G.S.What you thing about it it is a good hotel?Is it safe, cause I heard a lot of things about stealing cars and some other stuff. Thanks again