A handsome Angel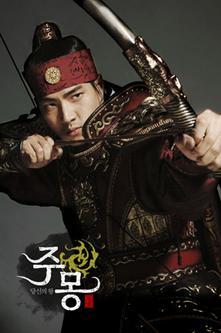 Philippines
June 21, 2007 11:22pm CST
For me he was like an ANGEL. He's got my ideal features in a man: Tall, cute, expressive little eyes, perfect nose and lips and right body built (not so muscular. He was the innocent FACE I always wanted to look at. If only I am rich, I would fly to Korea so I could meet him in person . If ever he would come to Manila, I might be the first person to fall in line and wait patiently for him . But I doubt if time would permit me to do this thing that I'm dying to do ... which is to meet him. I always had this daydream that one day, he would take me out to a romantic coffee shop where we could talk about ourselves. Or a short walk on a beach would be a perfect scenery where of course, we would be holding each other's hand. We'll Keanu Reeves was my big crush before but now, he's got a big rival in my heart. Song IL Guk a.k.a. Jumong is the Apple of my Eyes 2007.
8 responses


• Philippines
22 Jun 07
He is famous in some parts of Asia. He wasnt famous in the US of course.


• Malaysia
22 Jun 07
Hi, hersmart4ever! When I read your discussion just now, I have been thinking that you are describing your loved one :) Then when I see down there, Keanu Reeves being written here, I read backward *smile* Oh, are you talking about a Korean actor? Tell me now, you love watching Korean soap opera, don't you? Well, we share the same hobby. I fall in love with Korean drama before it made a wave worldwide and my favorite will always be Won Bin :) Before that, I was 'addicted' to Japanese drama and I like Takuya Kimura very much. But, never fall in love with them LOL.

• Philippines
22 Jun 07
I think Korean Dramas were very good. They are mild and less violent. I have read about how the Koreans dedication and passion in creating serials like this.


• Philippines
22 Jun 07
He is a great actor. He has won awards already.


• Philippines
22 Jun 07
He was a great actor infact he won the best actor award for portraying the role of Jumong

• United States
22 Jun 07
never even heard of him here in the USA but if you like him he must be ok!

• Philippines
22 Jun 07
Besides being famous as JuMong, Song Il Guk is also a famous model in Korea...

• India
22 Jun 07
I wish you all success in your Romance. To me love is when you know that in your heart that you really care about someone and would do anything for them and I mean anyting, even give your life for them! Whatever you do don't make the mistake of not telling your true feelings toward that person cause it will eat you up inside forever. If that sounds like you then to me that is what love is! It sounds crazy I know but that is what love is in my opinion!

• United States
25 Jun 07
Whew! He IS a cutie!!!!! Just keep in mind you are only seeing his good side, though! All too often actors have "feet of clay."