What is your biggest driver pet peeve?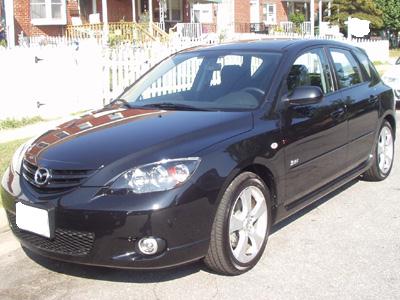 United States
June 22, 2007 2:55pm CST
Do you hate people who speed? People who drive slow? People who drive halfway in between two lanes? People who drive without their blinkers? My biggest pet peeve is drivers who don't use their blinkers! It takes two seconds to flip on your blinker...and it switches off automatically! Coming in close second and third are people who don't thank you when you let them get in front of you or whatever and people who don't turn on their lights when needed (i.e driving at night/driving in the rain!) Basically I hate disrespectful drivers. Slow drivers I can handle... disrespectful I can't!
7 responses

• United States
24 Jun 07
you guys pretty much covered everything except the one I got..this is a jersey thing...I hate it when someone driving the exact same car as me feels the need to ride along side me trying to get my attention..then when they do, they point to the car and give the thumbs up or the nod..I just want to scream..I already know we are both driving a burgundy dodge magnum..leave me the hell alone!!

• United States
24 Jun 07
you're laughing..lol..just the other day, this crazy man decided to want to ask me about the chrome DUB edition of our car (dodge magnum) and i gave him the proper info on how to get his car done to look like mine..this fool finds me on route 4 (a very busy highway here) and wants to drive along the side of me so I can see what he did to his car..so he is watching the road and trying to get my attention at the same time..head going back and forth like he is watching tennis..if i didn't love my car so much, i would've bumped him and made him hit the divider for being so stupid

• United States
24 Jun 07
now thats outta control!!It wont that serious for him 2 do all of that.


• United States
23 Jun 07
i don't drive,but just observations from being a passenger in my brother's car: people who blow through stop signs seemingly because it doesn't have their particular name on it people who try to merge lanes where there isn't place for it (they're supposed to turn right-not merge) no one in my state knows what blinkers are-at all people who line up behind your car when you're trying to pull out of a parking space because they want it next,and leave no room for you to pull out yourself (walmart)

• United States
23 Jun 07
I think as a passenger you probably experience annoying drivers more so. At least I know I get annoyed more as a passenger than a driver. People who don't stop at stop signs are more dangerous than just annoying. My brother was in a car accident because of a taxi that didn't stop and my grandparents were in an accident because someone didn't stop. The merging thing definitely gets me. I'm also the kind of person who will not let someone in front of me if they weren't in the correct lane! Some states actually have real laws about the blinkers. Connecticut has signs on the road. And I definitely hate people who want to get my spot. I actually park far away usually to avoid that!

• United States
23 Jun 07
my grandmother was in a taxi that caused an accident once.i'm not sure what deal she came to with them,but i know free rides for the rest of her life was part of it.

• United States
24 Jun 07
wow. The taxi driver drove off so my brother never got anything out of that. It's just like my accidents...the police have pretty much always screwed me so I've gotten nothing from my accidents. I was in a collision with FedEx two years ago and it was his fault and I've yet to get a single thing from FedEx. Last month I got hit by a krispie kreme donut truck that just drove off... those things are evil.



• Malaysia
22 Jun 07
OMG~! I totally agree with you!

• United States
22 Jun 07
Oh definitely I hate people like that too, especially when you're driving over the speed limit! Then again, I've done that myself but only when someone is driving slow in the fast lane! my rule is that if you're in the fast line and not going at least 15/20 miles over the speed limit you shouldn't be there!

• United States
24 Jun 07
I hate drivers that cut across me and then go extremely slow.I hate that.I can be on the interstate going 60mph and they cut in front of me and go 35mph.Tell me thats not hazardous.

• United States
24 Jun 07
I have this whole theory about how the slow drivers are actually the cause of traffic and aggressive drivers. Like...when I get stuck behind a slow driver or an instance like you described where someone slow gets in front of you and messes with your driving flow. I get so angry!

• United States
24 Jun 07
I hate people that ride your bumper like you drive like a granny or something and you're already speeding. Should have left the house earlier if you had someplace to be! I also don't like it when people forget to turn on their blinkers. I hate people gabbing on their cell phones and going really slow and swerving all over the place. I mean I know I'm not the world's best driver, but I am conscience of other people sharing the road with me.

• United States
24 Jun 07
Oh I know that's horrible. A lot of states are getting the cell phone law these days though. I know you can't talk on your cell phone without a headset in your car in New Jersey and New York. I think DC might be the same way actually. Even though it would cause me to have to buy a headset, I wouldn't mind if they passed that law here! I'm also the type of driver that if someone is riding my bumper, I'll slow down to annoy them...and sometimes I'll make it so they can't even pass me. It's fantastic! wrong, but funny.

• United States
22 Jun 07
Agree about drivers who don't use their blinkers....and it happen too often... What drives me nuts is when people don't have blinkers and use their hands instead....you never know if they are checking for rain or turning....

• United States
22 Jun 07
I don't see that around here too often... but that is annoying. It's much easier to just flip on your blinker. what makes me crazy is how often I see police officers driving around not using their blinkers. It's also a law in my state that if it's raining your lights have to be on whether it's daytime or not. Sooo many cops don't even obey a law they're supposed to be promoting. makes me crazy!

• Malaysia
22 Jun 07
Yup~! I totally agree with you~! People who don't use their blinkers!! That's really annoying~! Also, people who hog the fast lane. I don't tailgate people unnecessarily. But if you're going 20 miles an hour on the fast lane, everyone would definitely tailgate you! Urghh..

• United States
22 Jun 07
Yes that's what I said in the comment above too! My rule is that if you're going to drive in the fast line you really should be driving at least 20 miles over the speed limit. If you're on a highway that's 55 mph...you shouldn't be driving 50 in the fast lane!