Do you like play beach volley ??? Where do you play ???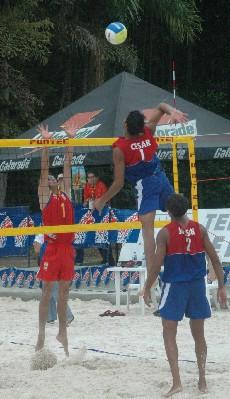 Brazil
4 responses


• Estonia
4 Feb 10
I like to play beach volleyball. I started playing it in the last summer and joyed it. I can play it little place named Puhja, which lies in South-Estonia. Unfortunately I can't play it right now, because here is winter and outside is really cold.

• Brazil
12 Sep 07
Eu gosto muito de jogar, só que não jogo muito por falta de tempo e preguiça também, mas se pudesse jogaria também todos os dias! ow, você já ganhou muito com isto aqui? vlw

• Philippines
19 Aug 07
Can i join?,.hEheH.. i do love volleyball, but i don't play beach volleyball because the main reason is there are no beach here near our place. but every end of the week we play here in our court 6 on 6 here in Philippines,in Cavite..