MyLot Poll: AdLandPro, ApSense, MySpace, Ojeez, Orkut?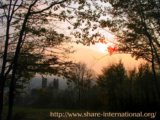 United States
June 23, 2007 7:18am CST
I'm a member of a lot of good places like AdLandPro, ApSense, MySpace, and Orkut where you can promote MyLot and your other programs for free? The latest is Ojeez as found on my blog: http://www.findcash.blogspot.com Are you a member of any of them, most on my blog now? NOTE: I'm on vacation Sunday June 24, 2007 to Friday June 29, 2007 and will be sad if no internet access!
5 responses

• Ahmedabad, India
23 Jun 07
Well, Runningman! I have really tried out to linked up the site you have put here but after opening account there i found very much time consuming and then how to get money by doing what? Just all such things come up... I think my mind is more creative than business oriented so after getting in to it I am not getting any monitory benefits! To day I found that it is easy to make it and so many ppl from here are also saying that... But how much easy? Could you provide little light on that?

• United States
24 Jun 07
Everything that you do online doesn't have to be to make money right? The key for me is meeting lots of great people, sharing ideas, and helping each other to make money, learn something, or whatever we want out of being online. The concept of residual income where you do 1% of the work and your friends the rest is a win-win situation for all of us. Using MyLot and all of these other great free resources just makes sense in order to build a solid team of people who are successful and willing to help out. Let's just say I take multi-tasking to a new level.



• Canada
23 Jun 07
I'm not. I might be a member of MySpace, but am not sure. One of the writing sites I belong to has a space on mySpace, but I do not know whether I am just a member for that site or not. I am wary about promoting my programs, since I want to concentrate on my writing.

• Canada
24 Jun 07
Of all of those, I think I like MyLot the best. The website is easy to navigate, and the rates are pretty good. MySpace has millions of users and makes billions of dollars, they can alteast share in the cash, the way MyLot does.