Fix your teeth for free!!!!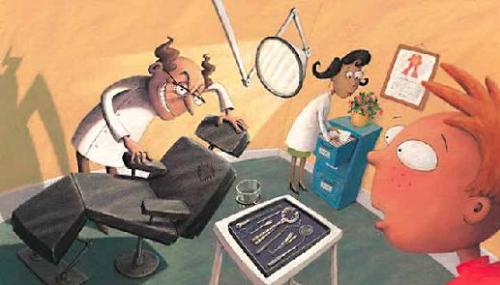 United States
June 23, 2007 1:25pm CST
Great news! A new dental care center has opened in our city, the manager decided to give every one free dental care for a month!!! imagine! whatever problem your teeth have, they're ready to fix it for you!!! I went there today and got my teeth whitened!!:)) there were many people waiting, but I did reserve a week ago, not knwing that it's gonna be for free:)) I wonder how much a dental care costs in your countries?? could you tell??
4 responses

•
23 Jun 07
that would be so cool man if i could i would get mine whitend to but were i live in middlesbrough england it costs loads of money i think it is somwere in the region of about £1000 to £1200 i now crazy and you guys get it for free that is so cool

• United States
23 Jun 07
Free dental care for a month!! WOW!!! I bet you don't live in the USA, right? Dental care, as well as all health care is very very expensive. Alot of people avoid going to the dentist and the doctor because they don't have health insurance and the cost is just too much. You are very lucky. I would love to get some free dental care.

• United States
3 Jul 07
come and visit me!! :) during this period I'll take you there to fix your teeth :)

• United States
23 Jun 07
Wow, that's great! I'm sure there are a lot of people who need dental care but can not afford it. I know I need it badly, but dental insurance is very epensive when you don't have a paying job. And dentists here like to charge a lot of money.

• United States
23 Jun 07
well, we have lots of talented dentists, but almost 20% of them are leaving the country because of wanting to get higher prices! because in normal cases to whiten your teeth you need to pay 20$ maximum! so you guys do the math!!


• United States
23 Jun 07
:((( too sorry you're not around.. believe me lots of people are signing for the service every day.. I guess they won't manage to get the care by month!! I mean all of them.. only the lucky ones :) like me!