Today's Hot Topic....

India
June 24, 2007 2:34am CST
Have you got you discussions into todays hot topic of discussion. What are the prerequisits for a discussion to get into today's hot discussion ? Once you make up your discussion into that you get plentyful of responses and your discussion get to light and a lot of people get to notice it and respond to it. More the responses more will you be paid. Moreover your discussion will have more than 100 responses. I find it difficult to cross even 30 responses where on the other hand people ahve managed to get over 1250 responses. I know of such a discussion. A great achievement !!! Have you got your discussion's in that list . I had got it once , but it was 6 months back , a discussion on smoking it was. But after that have never got it even once. I dont know how people mangae to do so. I have realised that having a good number of friends will help you achieve that , but I have 250 plus friends most of whom are active even then..... SO if you know any tricks or any secrets for that success , Please bring it to light and help people like us to get it atleast once . Thanking you in Advance !!!
8 responses

• China
24 Jun 07
I am sorry to say that I have never got my discussions into taday's hot topic of discussion. I am now having many more friends than I used. I always participate in their discussions, but I don't see many active in participating in mine. I feel a little disappointed for that. Anyway, I will work harder for that.

• India
24 Jun 07
I feel sorry for you. But never worry soon it will be there. Keeping responding to your friends. Dont feel disappointed. It seems that the time when you start your discussion also matters. Your friends are surely helping you or else you would not have come to this level. Wishing you all success !!!

• China
24 Jun 07
Thanks. Maybe the time for my discussions matter. So maybe it is a good idea to keep posting new discussions. But I don't like to post any unless I think it is something that I have experienced and something that is worth discussing. Anyway thanks for your response, friend.

• India
24 Jun 07
Starting discussions matters. But dont start 5 or 10 discussions simultaneously , leave some gap between so that users will come to know about and start responding to those. If you continously start discussions more is the propability of getting no responses unless you are a star here. SO however good thought you get pen them down and start it the next day or so ...Dont start more than 3 discussions in a same day. Good Luck !!


• Canada
24 Jun 07
Hi, I have had my discussions on the hot topics board a couple of times. I have not really figured out how they got there, but they had about 35-40 responses. I have never been actually able to beat my personal record of 45 responses. My other discussions have not come close to that one yet, most get in the low 30's. cheers,

• India
24 Jun 07
I think your problem is you start discussions very often. Give some gap between the discussion you start , so that your discussion gets recognised and so you will get more reesponses...Dont start more than 2 discussions a day !! Good Luck !!!

• India
24 Jun 07
I never noticed if any of my discussions were listed in the hot discussion list. I got 59 trsponses for one of my discussions, above 40 but below 50 for 2 discussions etc. Average no of responses I get is below 20. I post very little no. of discussions. This state has to be changed. I don't know if there are any short cut to get into that elite list of todays hot discussions. Are you sure that you get paid much if there are lot of responses to your discussions?

• India
24 Jun 07
If more respond to your discussion , more are the chances they rate if , and so your ratings increase. It indirectly increases your earnings as your points get increased if many people get you positively rated. Give more gap between discussions and so your discussions will get more noticed. I have started only 60 discussions till now...and on a average I get 25 + responses.... Have a nice day !!!

• United States
24 Jun 07
Mine have been there before.Im really not sure i think if the memebers rate you positively puts you there.I dont think its based on the number of responses anymore because like in the previous response has said i've seen discussions with only 8 responses there.

• India
24 Jun 07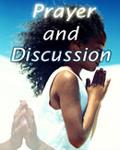 Dear gpraveenkumar5 My discussion was only once in -- Today's Top Discussion List .. I felt soooooo happy that day .. that was just one single day of joy .. After that it never happened and I don't think that we really know how to get our discussion in that list .. it was just by chance I guess. If I know how to do it .. then my discussion will be on -- Top Discussion list on everyday basis. I really love to see my discussion on that list .. but I guess I don't have that the spark is lacking in my discussions and that is the only reason .. that my discussion is not in that list.. But I still keep on waiting for the day when my discussion will be on -- Today's top discussion list.

• India
24 Jun 07
I havent got any of my discussions there yet, but i am trying and thats all i can do. Well, I think the most important of the things you require are a good discussion...the discussion you start has to have something which attraacts more people. And last of all, I found this discussion in 'Today's Top Discussions' so it looks like you have got it.

•
24 Jun 07
A hot topic is a discussion which gets quick responses or have a limit. Normally over 8 I believe although I don't pay them much attention because I focus on new and friends discussions which is more important to me :) ~Joey

• India
24 Jun 07
it was once that i got my discussion on the top list.aahhh...i cant forget that day coz i thought that only fame people that is standard ones get there discussion in the top discussions. but only once till now waiting for the second term to come. lol.