Its St.John feast yesterday..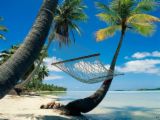 Philippines
June 25, 2007 2:02am CST
Yesterday we celebrated st.john feast and as one of our tradition of celebrating it, we went to the beach and enjoy.People would spread water on you if you happens to pass by a beach or resort.This is how we celebrate st.john in the philippines.The resurts was really full packed wheter with family, friends or just a get toghether.
4 responses

• Philippines
25 Jun 07
nice sharing. St. John played a very important role in the life of our lord Jesus and it is but natural to celebrate on his feast day. whenever we talk about st. John , we recall the baptism with water thats why is most part of the country, philippines and in other nation there is this feast of people getting wet with water as they perform in street dancing and it is believe that its a blessing to be part of it.

• Philippines
25 Jun 07
Hi jeraldinemarie, are u from the philippines too?.How did u celebrate the feast of st.john did u also went to the beach.

• Philippines
25 Jun 07
yes am from phils too. we do not have any special event on that day but we did attend the mass in honor of St. John. have a nice day


• Philippines
25 Jun 07
Yea its really interesting.Our independence is last june 12 and weve got of activities.

• Philippines
25 Jun 07
Hello fairygreen. How nice to hear that you are having a wonderful time celebrating St. John's feast. I seriously have no idea what St. John represent to the Catholic community. I'm not a Catholic though and had never celebrated any Saint's festivities.

• Philippines
26 Jun 07
Hi charms, St.John is the one who baptized jesus, thats why during his feasts we really goes to the beach, and St.John really represent water.Its really a nice to celebrate it.

• Philippines
25 Jun 07
and if you got a chance to pass by at San Juan Metro Manila, you will never get dry.