What U like..Low pay low stress or high pay-high stress job?

United States
June 25, 2007 5:07am CST
hey Tell me what U prefer in ur case? Do U like very high pay job but also with high stress all the time or low stress ful job which pay U also quite less? I prefer low pay low stress job for ever. I dont think I can go ahead if I join by mistake any high pay high stressful job and I have to resign after one week or so...I cant tolerate it when it will interfare in all of my lifes activity and ruin my life fromhome to work....better I enjoy life, be happy with little less money....thats more important for me
4 responses

• United States
25 Jun 07
I see what a high paying job does to the stress factor. My husband has one and its puts alot of stress on our life too. Im not for it one bit. I sometimes wish we didnt have so much stress in our life. I do agree with you 100 per cent.

• Philippines
25 Jun 07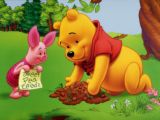 I would definitely like a high pressure job with high pay. Anyway, I am used to pressure and Im sure I can handle it. I never like getting bored at a job especially when it pays low. I needed a bigger pay because I have 4 kids to bring up and a mother to support.

• Canada
25 Jun 07
to me its not the money.as long as i like the job than that is fine,if you dont like your job than the money aint goin to make you happy

• United States
25 Jun 07
I would have to agree with you. I would take the low pay/low stress over high pay/high stress anyday. I don't care how much the pay is, it is not worth it when it comes to your stress level. But here is something for you to think about. I am a stay at home mom. So my job is actually No pay/lot of stress. Try that combination!