video game addiction?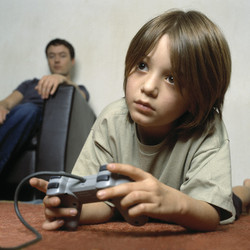 Canada
June 25, 2007 2:50pm CST
Theres a new theory out that video games is actually a diagnosed medical condition or there are people out there who say it is. Whats your thoughts on this..... Man everything is an addiction anymore.
2 responses

• India
25 Jun 07
Hi tyler7h!! Welcome to myLot!! When i was in School i am great addict to video games..That too i was much interested in Racing games...It spoiled my study a lot..Now i am old enough to new things so i am not addicted..Now a days i am busy and i play rarely...Good Luck!!

• United States
25 Jun 07
I don't know, but makes me regret buying my kids the new playstion that came out.

• Canada
25 Jun 07
you spent $400+ on a video game system? man you must be loaded. I would have waited a year or 2 so it has time to go down $200 in price, but I don't think its an addiction because as kids well all played games, but as you grow older your priorities switch to family, career, and overall living, so to me its just a phase...