who is the smartest money maker?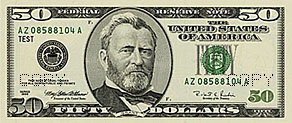 India
10 responses

• United States
25 Jun 07
Donald Trump works for his money. He built a business from the ground up to become the person he is today. Bill Gates is pretty much the same way. I think anyone who can build a business from the ground up is a smart money maker. Talent may not last you a lifetime (i.e. michael jackson) but your business smarts will.

• India
25 Jun 07
yes thts what i mean, by being smart. skills much depend on luck, and opportunities, but there are people who never depended on tht

• United States
25 Jun 07
Well when it comes to business though I don't think it's about luck. More than anything I think Donald Trump is frankly one of the most brilliant men on earth because he is so very business minded and has created himself and his world. It wasn't inherited and it wasn't luck. He didn't even just invent something that became a world wide phenomenon.

•
25 Jun 07
im not sure i would probobly say bil gates as i think he has made the most money out of these people correct me if im wrong also i think he is the 1 who is making the most money at this moment in time

• India
25 Jun 07
making the most money still he isnt retired, or has any plans fro tht.he is making money, but is he smart, does his skills pay or has he made smart decisions to earn money?

•
25 Jan 08
None of the above are smart enough to know what to do with the fortunes they have accumulated. all the best urban

•
28 Jun 07
Michael Jackson? No.. he wouldn't be mentioned due to the fact what he's bought didn't save him from going bust. Donald Trump? I'm not sure to greatly about him, I would say bill gates as there are many things he owns that we don't even know about. ~Joey

• United States
26 Jun 07
I think Bill Gates is smarter than Trump. Trump has lots of people telling him how to make money. Warren Buttet I do not know anything about so I will not comment. Michael Jackson needs help now in the money making thing. He is loosing his ranch in California and needs to get back in the studio and record more records to make more money. If Jackson does not sing it appears he does not make money, he needs to learn how to make money doing something else then preforming.

• India
26 Jun 07
All the people you mentioned are smart in money making. Out of them i select warren buffet Nation's most beloved investor had long promised to give away his fortune posthumously. Then last June announced he had irrevocably earmarked the majority of his Berkshire Hathaway shares to charity. At the time the gift was worth $31 billion; believed to be the largest gift in history, it will go mostly to the Gates Foundation. Son of Nebraska politician delivered newspapers as a boy. Filed first tax return at age 13; claimed $35 deduction for bicycle.

• Pakistan
26 Jun 07
i think that bill gates is the smartest of all these because he has got most money and he still is earning more and earning easily because of his decisions at the right time, he could have wasted all of his money doing things but he made good decisions and balanced his spendings

• United States
26 Jun 07
Bill Gates is by far the best at earning money. He does/did use some despicable practices to get where he is today. He broke so many laws and stole so many idea's from people that he is the largely the reason that when you go to work for any company designing anything, you have to sign "no compete" waivers or give over rights to all your idea's and derivates of same to the company that you work for. That being said he is a genius and a philanthropist. He does give back, far more than most are aware of or give him credit for. He wins, there is really no contest. He started with nothing and is one of if not the richest man on the planet. If Bill Gates lost all the money that Trump has, he would probably shrug and have someone make breakfast. Micheal Jackson is broke btw because he doesnt know how to manage money, I'm not even sure why he's on this list...

• Ahmedabad, India
26 Jun 07
Oprah Winfray is the smartest money maker in my point of view, because she made money without any odd ways and with her own skill to deal with the varrious type of people and their behavioural perspectives and provided new highlights to the society also!

• United States
25 Jun 07
I think that Bill gate is because A lot of what he makes benefits not just him. He tries to make the world a better place by giving huge amounts to charity. Micheal Jackson's finances are in a mess the last I heard. I haven't heard how Trump help with any charities. and buffet the same way. The more you give away when you have so much the more you will get back.