what is Creeping around our place at night?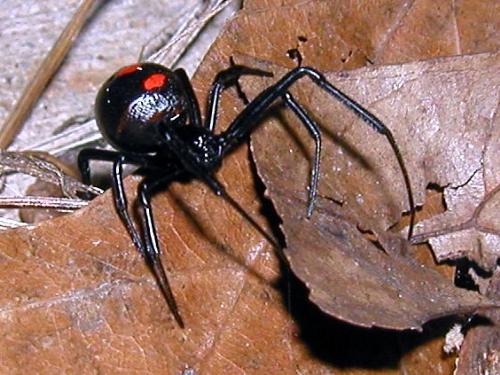 United States
June 25, 2007 11:35pm CST
lurking in the shadows. *shiver My son just went out to lift some weights - as he does most every night. He likes to do it outside where it is cooler. Glad he saw what was on his weights before he put his hand to it! he knocked it off to the ground and then took the pictures. This is a back shot - the belly does have the red hour glass. the scientific name is Lactrodectus Bishopi It is in the family of "widow spiders"
10 responses


• United States
26 Jun 07
Wow close one. This is something to think about isnt it. You dont always know what might show up in unusual places. Definitly makes you want to check out every thing before you make your next move.


• United States
26 Jun 07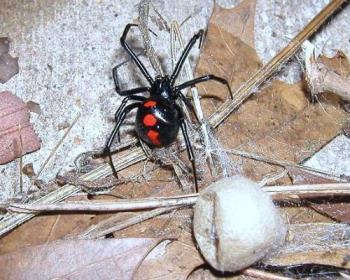 oh hahaha! it really could have been, huh? I asked him if he killed it, and he said no. Augh. I do not want to even rake up leaves now! I told him that tomorrow he should either destroy or move the egg sac somewhere else. are you all able to view the pictures? for some reason they are not showing up on my screen.

• United States
26 Jun 07
Yuck. I hate spiders and those especially terrify me. Your son is really lucky to have seen that spider and knocked it off before he reach for his weights. That could have been a rather bad situation that got even worse rather quickly.

• United States
26 Jun 07
oh yikes! i had enough of those from arizona. that's the one thing i like about new england.the most poisonous things are some of the plants..but they can't crawl in your shoes;)


• United States
26 Jun 07

nope, no picture there Modestah.. I know well what they look like though*shivers* We had a family of brown recluse spiders when I first moved up here. We lived in a farm house out in the country. Those little buggers are pretty bad too. I left a link seeing as pictures are not working !!! http://brownreclusespider.com/info.htm

• United States
26 Jun 07
pictures are working again, if only for a few minutes. I have seen that type of pic before too. Yuck !!

• United States
26 Jun 07
Wow Modestah, That is just plain scary. I cant see the photo as I am replying from my email but will look at it as soon as I do this comment. Glad your son saw the widow spiders before he got bit. Are they common in your area? I will go look at the photo now

• United States
26 Jun 07
I cant see the photo only a big red x there for me. I wanted to see it


• United States
26 Jun 07
OHHHHHH got my skin crawling - I am horrified of any creepy eightlegged creature and always very carefully lift things inside and out for fear of there being one hiding underneith.