Desktop or Laptop?

Philippines
June 26, 2007 7:01am CST
Which do you prefer using? It can be with regards to typing, browsing, playing, doing office works, watching, etc.
9 responses

•
28 Jun 07
Well personally for gaming, especially high end games desktop still better. But if you are always busy and on the road laptop is much more practical and convenient. You could carry wherever you go to be sure you could keep posting in mylot..

• India
27 Jun 07
i have both,for gaming i use my pc and internet laptop!my acer laptop config is AMD turion 1.6GHz Duo core 64,1GB DDR2 RAM,ATI 1100 Gfx with PS2.0,Dual layer DVD writer,120GB HDD,wi-fi,card reader,bth,integrated WEB CAM. my pc config is AMD Sempron 1.6 GHz 2600-512MB RAM-nVidia GF 6200 256 AGP Card 80GB HDD-DVD Combo-Flat monitor 17"-creative 2.1 Speakers

• Colombia
26 Jun 07
well, it depends in your needed, if you have to do a lot of things and you need to have a power computer, I think you need a desktop computer because you can install more RAM and have a powerful computer and the upgrade are more easy that in laptop computer, and you can have a good graphics card and a lot of of adds on your desktop personal computer and it is not so expensive like the laptop devices, but the best in the laptop are the mobility, if you need to mobility, I think a laptop is the best option because using a wireless card you can access in a lot of places to internet, even some places give you free access to internet, I have a friend and he use his computer on the university with access point there, I think the better I prefer use both because, you have storage in your desktop computer, I don't like much use the touch pad, I prefer use a external mouse and keyboard, I feel it is more comfy to work.

• Philippines
27 Jun 07
I agree to you my friend. Both have their own pros and cons.

• Australia
26 Jun 07
I love my laptop!! I always had a desktop until Christmas 2006. My husband bought me my laptop for christmas, and I love it!! I use the desktop occasionally, but I really don't like it anymore. It has only taken me 6 months, but I'm devoted to my laptop!!! Lol :)

• Philippines
26 Jun 07
That's nice to hear from you. Thanks my friend!

• Malaysia
4 Aug 07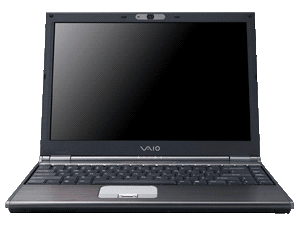 i prefer using laptop. i'm using a laptop at home and at work. using a laptop at home allows me to be mobile, i can use my laptop and go online anywhere, anytime:)

• India
28 Jun 07
i always prefer a laptop.it's easy to use,portable and can be used with much comfort.

• India
28 Jun 07
Simple. Its the Desktop. Since no laptop can ever meet a configration of a high end comp due to its battery (Power) Limitations. Costly. Flankly cannot be easily upgraded as compared to a desktop.