is rahul dravid better captain than sourav ganguly?

India
2 responses

• India
27 Jun 07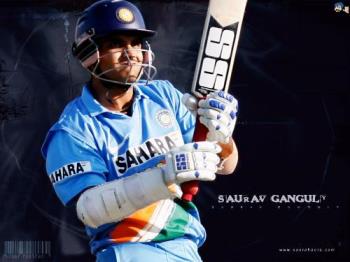 I think Saurav Ganguly is better captain than Rahul Dravid because under Gunguly's captainship team Indian was in great form.It was very hard to defeat team India on any type of pitch.But after Ganguly was taken out of team due to bad form,Rahul Dravid got the captainship and from then team India's performance has become worst in the all three compartments o the game.Under Saurav Ganguly's captainship India also went on to the cricket world cup 2003 finals but unfortunately were defeated by Australia in the finals whereas under the captainship of Rahul Dravid having almost same Indian team which went to the finals last world cup were even unable to qualify for the first round of the world cup.This proves that Saurav is a far more better captain than Rahul Dravid.

• India
26 Jun 07
There is difference in losing in a World Cup final & the World Cup first round. Besides under Ganguly we have won Champions trophy, Hero cup, Benson & Hedges & other multi-team & tri-nation tournaments. Dravid is yet to win us a Multi-team tournament. Dravid failed at the biggest stage as captain while Sourav succeeded to atleast take his team to the final. Unfortunately Dravid wont get such an opportunity again.

• India
26 Jun 07
i agree with you,ganguly had success in his initial stages but he gets more into politics which is bad for the team .he is more controversial.rahul dravid is the perfect option than any other player