What Is The Most Surprising Gift You Ever Got?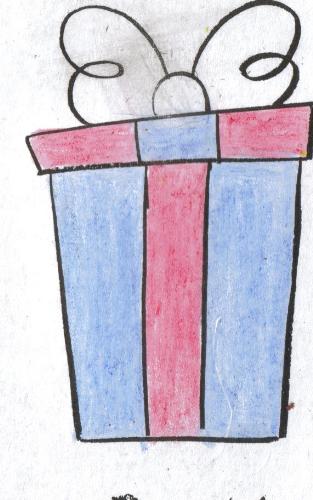 Turkmenistan
June 27, 2007 12:50am CST
The most surprising gift that I ever got was an engagement ring for my 15th birthday. I asked for it, but I had no idea that he would actually buy it for me. I mean I had only known the guy for a month and goes to JCPenny's and buys me a ring. The big sweet lug head. Needless to say, that wedding never happen.
8 responses

• Murfreesboro, Tennessee
27 Jun 07
My most surprising gift was just a card with a picture in it, but it was surprising because it came from my grandfather, whom I had never met. It was on my tenth birthday, and it came with a little letter explaining that he would like to get to know me but just hadn't had a chance. I still don't really know him, but he did come to my high school graduation. It was really strange and awkward, but also nice just to have a face to put with the stories I had heard about him.

• United States
27 Jun 07
My engagment ring was probably my most surprising gift. I knew we would get married, but you are never ready for that moment. It is so shocking and it's such a happy feeling. I should have figured out what he was getting ready to do because he was nervous all night and acting funny. He's a big lug.:)

• United States
27 Jun 07
To be picked up in a limo to go to San Franciso to a show. San Franciso is 2.5 hour drive and I knew we where going and to get dressed up, but when the limo pulled up that was the fun part. The champane that went along with it was also fun.

• United States
27 Jun 07
Engagement ring
@
15 years of age? WOW you special thing!!!! I got my engagement ring (I must say it was a surprise too) when I was 30 LOL You know I don't have a particular thing that is more surprising than the other. The time I get surprised is when my husband does something out of the ordinary which I don't expect at all... like unexpected breakfast in bed, unexpected gifts, unexpected $$ to do some shopping, unexpected trip to someplace. All of these are very special to me and I love him for making me feel special.

• Malaysia
27 Jun 07
a return ticket to auckland & hongkong!i love my dad! i asked if I could go with my friends and he said ok,tell mama to pay for the tix(with his money,of course).he's the bestest!

• Canada
27 Jun 07
The most surprising gift I ever received was breakfast in bed, the first morning I was in Arizona, back in February. I thought it was the sweetest thing in the world when my Sweetheart brought me breakfast in bed.

• Canada
30 Jun 07
I also got a ring at 15!!!!! That was a huge surprise. I had it for years. We didn't get married either, but we did go out again later on in life, and he surprised me again by having a star named for me for Christmas one year. Both gifts were surprises and very cool.

• Romania
27 Jun 07
my boyfriend was living in Amsterdam at that time because he was making his MBA and he was working too! we were seeing each other once at 2 or 3 month when he was coming back home or i was going to Amsterdam... in may it was my birthday and i wanted him so much to be with me... but i knew that he couldn't come home until the last days of may (my birthday is on 12 of may) so i was ok with that... in the morning of 11 of may he was at our door... i never knew what he was planning... in the evening we chatted on mess until night... so i never were suspicious... that was the biggest and the most important surprise that i got from him until now... i love him so much...:P