How is it to be a single- parent at young age?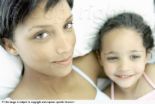 Philippines
June 27, 2007 8:17am CST
Now that you have your own child, how is it to raise a child alone? Is it difficult or do you enjoy raising your child alone, i mean without a father having only your family helping you? Do you wish that it doesn't happen to your life? Or, it's okay with you and you accepted it with all your heart?
4 responses

• Northern Mariana Islands
27 Jun 07
I became a single mom at the age of twent one, I am now thirty and have three kids that I raise on my own. Although it has been rough and at times seem too much for me to handle, I have no regrets! And if given another chance, I wouldn'tchange a thing! I love being a single mom! I love my independance, which is something no man can give me:)

• United States
27 Jun 07
Liyan97 has taken the words right out of my mouth. I was 24 when I had my daughter and now I'm 26. I was married to the father of my daughter but it was an abusive relationship. So the best thing to do was to take my daughter and leave if I wanted to live to see her grow up. I think her father is no type of role model for her, so it is best that he is not in her family. Sometimes it does get hard but when you have faith in the Lord He will make it alright. And besides, my family is there if I need them. It doesn't matter if you child has two parents or not, it depends on how you raise your child, that determines if they will end up in prison or not. I know a lot of children who was raised with two parents and now they are behind bars for the rest of their lives, so that does not play a factor in how your child will turn out.

• India
28 Jun 07
I think it is difficult to raise the kid alone in the young age.

• United States
27 Jun 07
It is heard for two people to raise a child, and twice as hard is you are the only one doing it. But you will soon find that you love the little baby so much its all worth it.