Share with us your personal beauty tips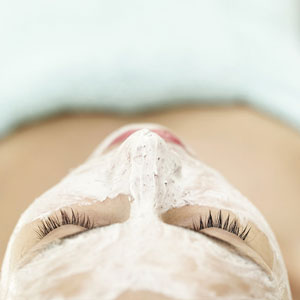 Philippines
7 responses

• Gibraltar
26 Jul 07
Sorry, I don't think I am beautiful, but I will try to look after myself and make myself look better and healthier. My beauty secret is: 1) Have 8 hours sleep per day 2) Drink lots of water 3) Eat healthy and smart 4) Maintain regular exercise (I have an indoor bicycle) 5) Use the right cosmetics and suitable beauty products No smoking

• Philippines
28 Jul 07
Yeah I agree, one of the main causes for people to look 'older' than they truly are is because of smoking. Nicotine just has a way of making you wrinkle faster, smell bad, and causes your teeth to yellow and your skin to darken. Whew. How do you know which cosmetics are right for you?

• Philippines
11 Sep 07
Wow, nice tip. I also think it's important to understand that most make-up or products from other countries wouldn't really work well for all of us here in Asia or other countries. These products are carefully designed for the products within those countries. Thanks for the comment. By the way, you should try getting paid by endorsing Pond's *LOL* =)

• Philippines
4 Oct 07
keep your hair shiny with this ttreatment you will be needing a almond oil and almonds oil just enough to massge your hair. leave 20 mins before rinsing

• United States
18 Sep 07
I'm not a vain person, but I get told that I have a beautiful face all the time, and that my eyes are beautiful and all that. I don't really do anything though, I use stridex to clean my face every night, I hardly ever get acne, don't know if it's just my body or if it's because I use that stuff. I don't wear a lot of makeup because it honestly helps break outs when you cake on the makeup, I use avon products and bonne bell. Both are excellent makeup companies.

• Philippines
19 Sep 07
I guess you have good genes altogether. *LOL* You are fortunate though to have the right genes. Plus you know how to take good care of yourself. One doesn't need to be vain to have good looks. It's all in the ability to enhance the assets, and decrease the liabilities. =)

• Canada
18 Jul 07
I try to use a face masque 2 times a week. I often am too busy but I find my skin looks alot better when I do find the time.

• Philippines
22 Jul 07
What type of face masque do you use? How long have you been using that product? Is it safe for most skin types? I haven't tried that before though, I am curious. =) Here's a joke to keep things light, sorry if it's out of topic: A man bought a donkey from a preacher. The preacher told the man that this donkey had been trained in a very unique way, (being the donkey of a preacher). The only way to make the donkey go, is to say,Hallelujah "Hallelujah!"Amen Donkey And the only way to make the donkey stop, is to say, "Amen!" The man was pleased with his purchase and immediately got on the animal to try out the preacher's instructions. "Hallelujah!" shouted the man. The donkey began to trot. "Amen!" shouted the man. The donkey stopped immediately. "This is great!" said the man. With a "Hallelujah", he rode off very proud of his new purchase. The man traveled for a long time through some mountains. Soon he was heading towards a cliff. He could not remember the word to make the donkey stop. "Stop," said the man. "Halt!" he cried. The donkey just kept going. "Oh, no... 'Bible...Church!...Please Stop!!," shouted the man. The donkey just began to trot faster. He was getting closer and closer to the cliff edge. Finally, in desperation, the man said a prayer... "Please, dear Lord. Please make this donkey stop before I go Amen Donkeyoff the end of this mountain, In Jesus name, AMEN." The donkey came to an abrupt stop just one step from the edge of the cliff. "HALLELUJAH!", shouted the man. =)

•
5 Jul 07
Please visit my natural beauty blog for loads of beauty tips. http://mynaturalbeautytips.blogspot.com/

• India
14 Oct 07
I ALWAYS ADVICE ALL FOR THE BEATUY OF YOUR mind. I AM NOT SPEAKING ABOUT THE BEAUTY OF EXTERNAL THINGS. WHICH ARE A PERISHABLE ONE . KEEP YOUR MIND ALWAYS CLEAN AND LAUGH ALWAYS AND BE PATIENCE AND U WILL AUTOMATIALLY RECEIVE EXTERNAL BEAUTY AND REVERENCE ALSO FROM OTHERS .

• Philippines
14 Oct 07
hi... for me, it's green tea, and any other kind of teas, drink lots of water to flush out toxins that causes pimples and have healthy skin. also vitamin C to maintain skin elasticity and boost up immune system. eat vegetables and fruits to maintain good complexion... that's all:-D