sometimes.....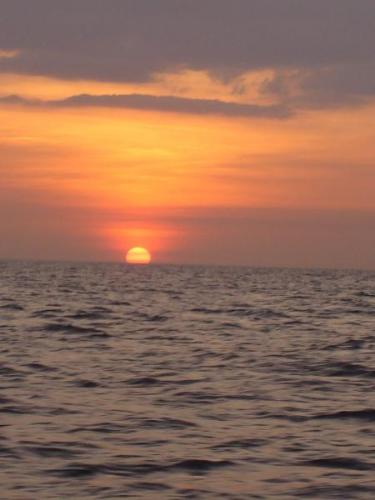 Philippines
June 30, 2007 6:13am CST
Sometimes we need to stop analyzing the past. Stop planning the future. Stop trying to figure out precisely how we feel. Stop deciding with our mind what we want our heart to feel.Sometimes we have to go with ... "Whatever happens - happens". Would you agree?
3 responses

• Philippines
30 Jun 07
i think so. coz something s can not be controlled. whether you plan for the future if it will be wrong then it will be wrong. and there is no sence on crying about the past. que sera sera... what will be will be the futures not ours to see

• Philippines
5 Jul 07
yes then you will just feel bad because you put your heart and soul on it. well thats life and that makes it more exciting

• Canada
30 Jun 07
In a way, yes I agree. Sometimes we spend much time thinking about past experiences and trying to draw some sort of conclusion or defense system to prevent some things to happen again. And sometimes we worry to much about what might happen in the future based in our past or present experiences. This makes sense but sometimes prevent us from enjoying each day. I've had that experience recently and decided to leave each day and worry about each day, not what happened in the past or what can happen in the future, but it is a bit complicated to do so, because we tend to use past experience to helps us in the present and we fear making the same mistakes in the future, or be in the same situations in the future, the ones that caused us pain. This is done almost automatically , so its hard to stop it completely.

• Canada
2 Jul 07
Yes, life is way too short to waste like that:) and plans have a way to turn out the opposite of what we plan specially when we need them to work. day by day sounds fine together with always making an effort to see the positives in every situation even when it doesn't look good. I used to be able to do this with less effort than I can now, but that's only because the past few years have been rough too many times in a row, I know I can go back on track, just need a little more time:)

• Philippines
30 Jun 07
Yes sometimes it happens... we have to stop worrying about everything. We have to enjoy what is on the present. Stop worrying about tomorrow, stop looking back on the past... in that way we will feel more relax and contented. As long as we do no harm to anybody then I believe that we are in the right track. We cannot stopped and change what is going to happen if its meant to be so we have to enjoy everything while it last.