Don't Forget Your Freebies!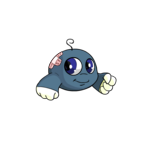 United States
July 1, 2007 7:32am CST
At the start of every month you can collect 2,000 NP and a piece of food for your pet. Just visit this URL and claim your freebies for the month. If you have more than one pet, you will get a piece of food for each of them but only 2,000 NO total. http://www.neopets.com/freebies/index.phtml This is an official Neopet link and not a cheat code or something that will get your account frozen.
10 responses

• United States
2 Jul 07
This is actually one thing that I don't forget. I went and got mine about 15 minutes into the new day. For some reason, I always forget the half price day.lol.

• United States
3 Jul 07
Thanks, hopefully I will remember it this time.

• Philippines
2 Jul 07
I am glad you are a neopet fan too. I have a neopet account too. But I do not play very often because I am busy at work and at present with mylot. LOL. I try to get back with my pets soon. Thanks for the information on freebies. God bless!

• United States
27 Dec 10
I thought it was great that they give out these freebie packs every month. It really helps the newbies out to get acclimated to neopets and give them a chance to use their neopoints to make more neopoints.

• United States
18 Dec 07
This is a really good tip! Thanks for sharing :)


• Philippines
17 Nov 07
Thanks for the information! I've been lurking at neopets for almost a year now and just found about these monthly freebies.

• United States
18 Sep 07
It's nice of them to give these freebies out. I can always use a few extra items and some free neopoints. I always forget about it too, until someone posts a message about it. Good reminder!

• United States
5 Jul 07
Wow I am off to check this out now. I have never heard of it before. I see several of my friends do this as well. So you need to do it on the first of each month? I just now opened an account. Can you give me any tips on this site? Anything that I should know? Thanks for the information.

•
4 Jul 07
lol I've totally forgotten about my neopet, what with everything else, they've gone to the bottom of my list, which is quite a shame as they were the one website I used to go to daily for about two years.. but I guess everything comes to an end sometimes... I will go back on to feed my bizzillii as you've made me feel guilty about starving her now lol!

• United States
3 Jul 07
Yeah! I love this freebie page. The guild I joined has a page of a ton of free stuff! It's great! And this reminded me that today (the 3rd) is that 1/2 price day for the shops! Thanks for reminding me! lol