What would you do, if Mylot changed the rules?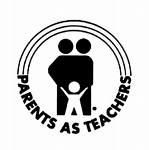 Northern Mariana Islands
July 1, 2007 9:19pm CST
We all have a vast amount of interest lodged into our profile, what if one day Mylot decided that we could only have one to post discussions and respond to! I would choose parenting, simply because I am a single mom and have experienced many a lot of great advice from other parents, that has helped me to cope with the troubles I have faced for so long alone. If you had to choose one interest and one interest only, to post discussions and responses to which would you pick and why?
3 responses


• Philippines
2 Jul 07
liyan97, my friend. I would chose people. This is because of my interest in people. How they interact with others, how they can share their feelings on various topics, the ideas and helpful information that they share, the sad stories and funny jokes that you can get from them, and most of all, the great and funny feeling of knowing them on a global scale while being in the corner of your room by your lonesome self facing your worn out computer.

• United States
2 Jul 07
I would have to agree with you there too liyan. I like the parenting interest as well as children, so either one of those would be the ones I would post to because I am also a mom and have a 4 year old son, and a lot of the discussions that are displayed often give great advice on either topics.