Which do you prefer to use Cologne or Perfume?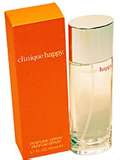 Philippines
July 2, 2007 1:34am CST
Or do you want it both? I used cologne for everday used when I'm only at home, after bath. I want to feel fresh all day. And I also used perfume when I go to some important occasion like parties. I love perfume with feminine scents like Clinique Happy. How about you guys which do you pefer cologne or perfume or do you used it both? Do you have favorite brands?
9 responses

• India
2 Jul 07
i just love colognes, sepecially lime fresh in summers. i like perfumes, mild though. my fave brand being Persia for women. it makes my presence felt from a long distance and my friends say its my signature aroma. lol..

• Philippines
2 Jul 07
HI mimpi, Uhmm Persia I never heard it before, but anyway as you describe it It seems it has a good smell and refeshing, thanks for sharing, have a nice day...

• Singapore
2 Jul 07
I have it both and i don't really care for which and which occasions i should wear it.Cologne and Perfume,although there are differences in them..For me,its still the same,the smell is important.It must be the one that will last long.I dont have any favourite brands..

• Philippines
4 Jul 07
Yeah your right, I agree with you.. thanks have a nice day..

• United States
2 Jul 07
Actually I very seldom wear either but do have both for special occasions. Pretty much every day I apply lotion to my body and have many nice scented ones so don't see a need for daily use of perfume or cologne.

• Philippines
2 Jul 07
Yeah scented lotion too can use to make us smells good... Thanks for dropping by, have a nice day...

• Cebu City, Philippines
2 Jul 07
I prepare baby cologne coz its more fresh than perfume, perfume for me is to strong.

• Philippines
2 Jul 07
Wow smells baby, thanks, have a nice day....


• Delhi, India
5 Jul 07
I use cologn in summers. I am not very particular about using perfume...sometimes I do use it. I have no special choice of a particular brand.

• Philippines
5 Jul 07
Cologne is refreshing specially when it's sunny days... Thanks friend, take care...

• Philippines
2 Jul 07
I am using both. I am using aftershave cologne or lotion, the very xexy type and polo black as perfume. I don't like very strong one because I might smell like a hostess.

• Philippines
4 Jul 07
Hehehehe, yeah I agree with you thats why me also I don't like strong, coz It makes me had an head ache... Thanks,have a nice day..

• Philippines
7 Jul 07
I want it both. Using them actually depends on my mood. For colognes, I like Victoria's Secret "Pear Glace" and "Secret Crush" because of it's yummy smell and for perfumes, I like Davidoff Cool Water for Women and Clinique Happy.

• Pakistan
6 Jul 07
i only use perfumes sometimes, i don't use cologne, i prefer to use perfume over cologne.