Enter for a chance to win $$ - Call our Survey!!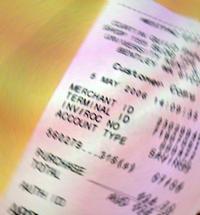 United States
July 2, 2007 3:00pm CST
Now and then when we buy material stuff, listed on our receipts are phone numbers or websites to visit to give our opinion on the service we received when we purchased an item from a particular store. They usually offer a monetary incentive if you participate. Do you dial the 1800 numbers or fill in the surveys online? has anyone won anything from these? A lot of fashion stores and computer or other electronic gadgets and such stores often advertise this and even though I do answer the survey, I am skeptical that I would win anything. Just curious to know how many out there take time out to answer these surveys and whether you have won anything from them. Thanks!
5 responses


• United States
3 Jul 07
I was wondering whether they were or not LOL but I don't mind doing them. Thanks biwasaki for your response!

• United States
6 Jul 07
Our local Albertsons does a similar survey, except they give away a free loaf of Italian bread from their bakery. Considering how much money they take from me weekly, I really should call the 1-800 number to get some of it back! Don't you think? Hey, why not call the number at least once, and if it takes more than five minutes, simply hang up. Most of those calls are automated anyway. You won't be hurting anyone's feelings.

• United States
6 Jul 07
Oh I would love to receive a free loaf of Italian bread everytime I did a survey, now that's what I call a deal! I do call the 1800 and or enter online but have not won anything but you never know, one day I may if I keep doing them :) thanks beautyqueen for taking time out to answer my discussion!

• United States
4 Jul 07
I tried once to do this and it said I was out of the calling area for the number I dialed. Maybe they want to focus on areas that are largely populated, but if so, they need to remove the option from the receipt.

• United States
4 Jul 07
I agree, no point in having it if you can't get through. Thanks for responding Elusivebutterfly!

• Northern Mariana Islands
3 Jul 07
I have never called an 800 number, I never though that I could participate in a survey and win something…lol.. When I came across your discussion, I was truly interested because I had never know about such a thing. Thank you for posting this, now when I buy a product the first I am going to do is look for the 1-800 number and call!

• United States
3 Jul 07
haha I do it all the time and tell my hubby if he does buy stuff to not throw away the receipt, just incase LOL

• Singapore
7 Aug 07
well i heard recently that there was a scam in germany. they have these forms saying fill them in for a lucky draw to win a car. and you have to leave your phone number becos winners will be notified by phone. then they call you and say you've won a magazine subscription for 3 months instead and can they have your bank account number!! that's where the alarm bells go. apparently they will continue the subscription if you forget to cancel it and bill you for another entire whole year. beware!