What will we do now Dr Who has finished

July 2, 2007 5:29pm CST
Now that the brill Dr Who has finished, what drama delights will be in store for us on a sat night? Hopefully BBCs Robin Hood will be back soon and ITVs primeval - though no one really talks about them much on my lot! Or maybe a new exciting drama, or else some boring game show or celeb thing will take up BBCs saturday night slot Come back soon Dr who!!
5 responses

• United States
2 Jul 07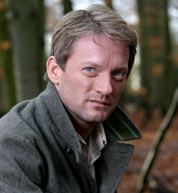 I myself will eagerly be awaiting the returns of Torchwood, Primeval and Robinhood and cross my fingers that someone will post the torrents in a timely fashion so I can get my fix. And I will count the days until the Christmas special of Dr Who. Why does the BBC have such great stuff and the channels here don't? Well, I guess there are some American shows I like as well.

•
3 Jul 07
I'm shocked! The US produces some of my favorite drama, and outside of Doctor Who and Torchwood, there are very few homegrown shows that I can really get into. Whereas the US stuff like, Heroes, LOST, Smallville, 24, Battlestar Galactica and so on, I can't stop watching! Maybe its a "grass is always greener" thing...

•
3 Jul 07
I think sometimes it's the "Britishness" of our dramas that make them different, sometimes much better. I don't think dr who would work well at all as an american show! We do get some very good US shows here, but some are getting a bit samey! Trace, you seem to have the same taste in tv as i do! I thnk we need to get more people into the great shows of primeval and Robin Hood!!


•
11 Jul 07
i wish i knew ! when is the next series on?

•
3 Jul 07
I hope that it continues, I heared that Kylie Minogue is to star in the Christmas Special, (obviously about the Titanic), so wait and see in it. I also belioeve Martha wont return straightaway either.

• United States
3 Jul 07
Watch Jekyll! It's Steven Moffat's new show and it truly is the best show I have ever seen.