Do you believe that God created the universe and all the things exist within?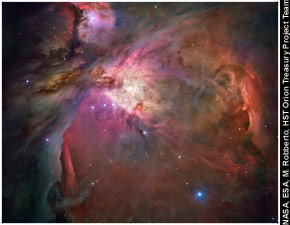 Philippines
July 3, 2007 4:30am CST
Hi everyone. I have my faith that God created the magnificent and amazing universe and all the things exist within. It so nice to imagine how wonderful God's incomparable creation. It reminds me how great and powerful is GOD. You out there, do you believe so?
2 responses

• United States
3 Jul 07
i do believe and I am amazed that anyone can live amid all this wonder and yet not believe !

• Philippines
4 Jul 07
Glory to God you do. If those people who do not believe would only know how perfect the creation is. We don't need to go far, if we could study our physical being I can say it is perfect and all parts of body is in right position. Like our eyes or ears, I have think nothing of any position to be place other than what we have now. Hope that those people may realize God's goodness and His lovingkindness to humankind.

• United States
4 Jul 07
consider the complexity of the human body and then try to tell me there is no intelegent design behind it ?i just wont buy it

• United States
10 Jul 07
You are getting closer, Search the universe for GOD and find GOD in the smallest and largest in all things GOD is there, but where is the heart of GOD? Do you know the heart of GOD? Where did you look?