How many shapes can you make in Origami?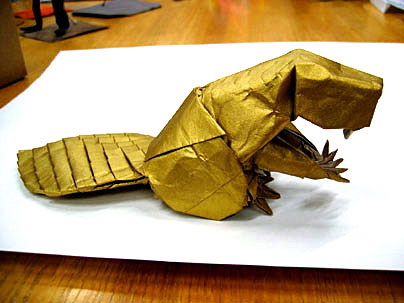 India
July 3, 2007 8:34am CST
I know the bird,different boats,caps,hats,house,tortoise parrot elephant the lot.
3 responses

• United States
5 Jul 07
You mean you are one of those people that has that much patience to learn to fold a piece of paper like a thousand times past possible folds to make it look like something other than a mess and balled up paper? I am impressed!!! ha ha Cause I haven't a clue how to do that unless you could making one look like a ball that I can toss towards the trash can in hopes to make the basket. ha ha

• India
6 Jul 07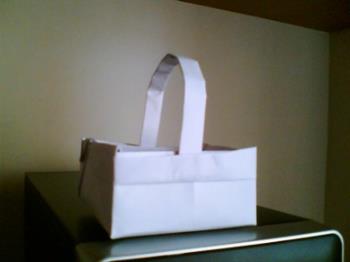 When my niece was eight years old she received many presents for winning a drawing competition.Among them there was a book on origami.She was so interested I started teaching her from the book.That's how I learnt it.Now it is my daughter's turn to have become curious.I teach her with the same old book. I am sending you basket Which I made in 2 minutes in a hurry.

• United States
6 Jul 07
That is very cool....the basket and teaching your niece and daughter. :) I wish I had more time to do things like these.

• United States
6 Jan 08
I can't make any 3D shapes but I can make a 2D panda,penguin and cat. I am still learning on how to make more.

• Indonesia
26 Aug 07
i know how to make frog origami.. just that frog.