For Whom The Day Dawns ...

Thiruvananthapuram, India
July 3, 2007 12:41pm CST
I have a strong belief the light of the day is for those who are worry -free and have a happy disposition .Unlike poor souls like mine they have a purpose of adding more comforts to their already existing assets and well being .Hence, each day dawns definitely not for the suffering lot, but for the rich elite.
4 responses

• United States
4 Jul 07
I disagree just because you do not have money does not mean you cannot by happy. I feel the sun rises for all of use. It is how you harvest the sun's rays and use your time. Some rich elite do nothing worth while all day, they got their money from their parents so they do not know how to harvest the sun's rays. The most of the poor now how to work, they may not be making much but they keep trying.

• India
4 Jul 07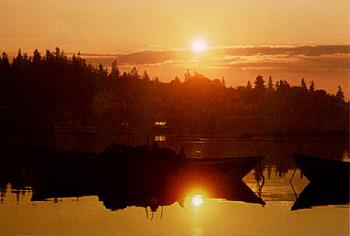 Every new day, every new dawn is a chance given by God almighty to every single individual, whether lucky or unlucky, poor or rich, worrying or tension-free to take a step ahead, leaving the past behind and change his destiny. A chance to become happy and make others happy so that he gets to attain his ultimate goal in life.

• India
4 Jul 07
Hi, Sukumar794, I am unable accept your views. Because every soul on the earth whether rich elite or begger on the street, they have a purpose and aim. Every human being thinks that one day I would be rich enough to enjoy all the facilities. This hope of future remains in the mind/heart of every human. Therefore, every day dawns is good for every human being. Begger would also be thinking one day by begging I will become rich. Have not you read in paper about 3 months ago, one begger had more than Rs.1.0 lakhs in cash. So every day is good day. Thanks. Have a nice day.