Michael Scouting for Property in Maryland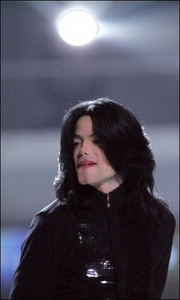 United States
July 4, 2007 12:00pm CST
It seems that the media is always trying to find out which direction MJ is going in. Well, the latest is that he is planning to buy a property in the quaint little Maryland town of St. Michaels(to the displeasure of some locals). Washington insiders such as Dick Cheney and Donald Rumsfeld own homes there, as does Tony Snow. I feel that as long as he can afford it, Michael is entitled to move wherever it suits him. He appears to want a substantial property with lots of acreage. I hope that he is successful.
2 responses

• United States
4 Jul 07
I didn't know that! Maryland aye? that is not far from where I live LOL I wonder if he would allow visitors because I sure would like to meet him, if not at least get a picture with him (even if he is on one side of the gate and I'm on the other) He has always been a favorite of our family! I love his "rock with you" album (I think that's what it was called)

• United States
4 Jul 07
I've always been a huge fan myself, maddysmommy. Even though he has been through his share of trials, I still admire his talent. You just might get to meet him one day, because I've heard that he is very approachable to his fans.

• Turkmenistan
11 Jul 07
I have always been a fan too. He is the only performer that has ever made me cry while watching him sing. It was just so touching. That song and video for "Heal The World," is another one that gets me all choked up. I could go on, but you get the point.

• Turkmenistan
11 Jul 07
I guess, but I wonder why Maryland. Knowing Michael Jackson, it may be simply because the town is called St. Michaels. I don't blame the media for following him the way that they do, he is just so interesting. You never know what he might do next.